Sake Gumi
Expand your horizons with Sake Gumi, Umami Mart's monthly sake club. Get two hand-picked bottles every month alongside tasting notes, food pairing suggestions, and invitations to members-only events.

See all past Sake Gumi selections here.
6-month and 1-year gift subscriptions are available. Please note that there is a 6-month minimum for all memberships.
Sake Gumi Level 1: Introductory Monthly Membership
From $50.00 per month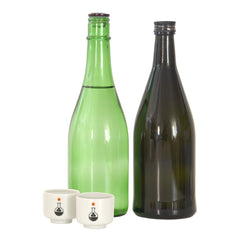 Sake Gumi Level 2: Premium Monthly Membership
From $110.00 per month