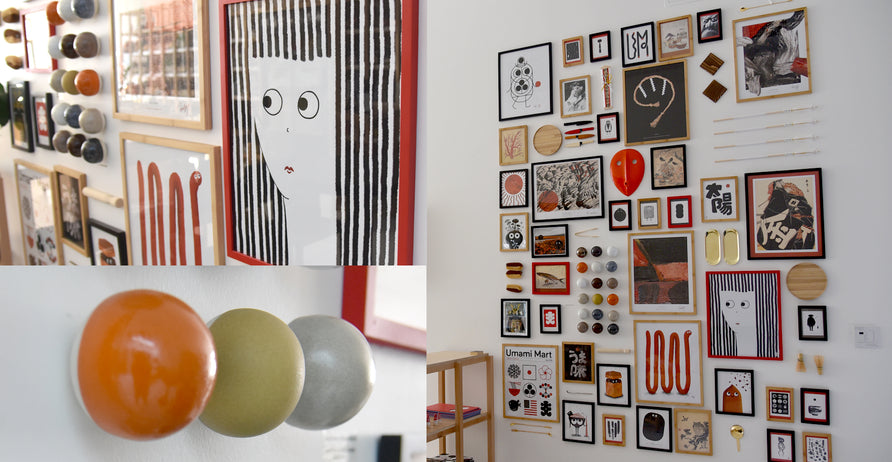 Umami Mart Gallery Wall
Find all these prints and pieces below and on our Gallery Wall in our Oakland Shop.
From Anders Arhoj, designer of this print:
"For the new Umami Mart location, I wanted to create a wall inspired by the home of an artist living in 1950's Tokyo. A period in time where the country was in great change – with strong cultural influences from abroad, yet tied to its past. I integrated some of my own ceramic designs for the wall as well - and instead of pure illustrations I worked more with mixed media collages, drawing on top of dusty old Japanese woodblock prints, tearing up old European paintings and reassembling them in the spirit of Umami Mart – a place of cultural exchange and inspiration between the past, present, and future."
Read more about the making of our Gallery Wall on our blog!