Event Recap: Kayoko's Cherry Blossom Cobbler Birthday Festival 3000
Last Thursday, we celebrated a momentous occasion – Kayoko's 36th birthday! Collaborating with our friends at Holy Mountain, we threw a party that we dubbed 
Kayoko's Cherry Blossom Cobbler Birthday Festival 3000
.
If you've never been to Holy Mountain, you're missing out. Perched above Hawker Fare's San Francisco location on Valencia Street, it's exactly the kind of watering hole you'd want from a place that gives props to Alejandro Jodorowsky's
epic surrealist film
. Dimly lit in an eerily beautiful way with just the right vintage decor and artwork, there's a feeling that anything could happen up on this Mountain.
And you'd never know from being downstairs at Hawker Fare...
Back to KCBCF3000: As the event's name suggests, there were Cobblers (drinks made with muddled fruit and spirits, shaken in a Cobbler shaker). In fact, there were two Cobbler drinks that night:
Behold, the Sherry Cobbler:
and the Cherry 3000 Cobbler: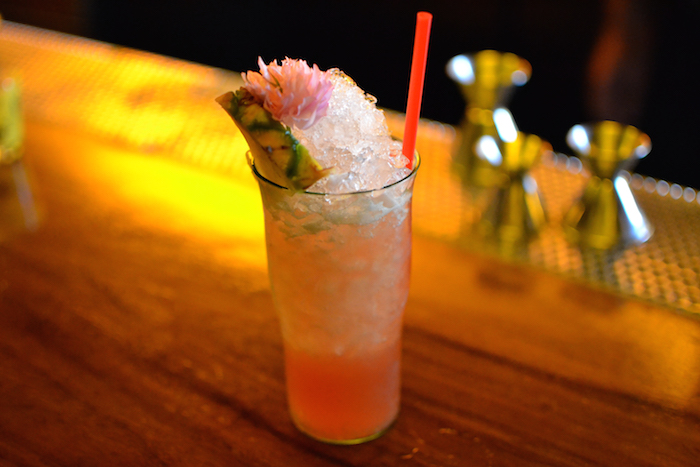 Both made in these well-loved
Cobbler shakers
.
Here's what else we had that night. Luckily we took a photo of the menu, because we're still a little fuzzy from all those delicious drinks...
So, so many drinks...
And yes, there were cherry blossoms everywhere.
Thanks to Holy Mountain for hosting and all our wonderful friends who joined us for the night. We'll do it again next year!
Photos by Yoko Kumano