The Forest Feast: Roasted Brussels Sprouts
There were some brussels sprouts scattered in my CSA box this week and it inspired me to come home and make an oldie but goodie: roasted brussels sprouts with golden raisins and turkey kielbasa. Swap out the kielbasa for tofu sausage or onions if you'd like a veggie version of this dish. You can just as easily use a cookie sheet instead of a pan if you'd prefer.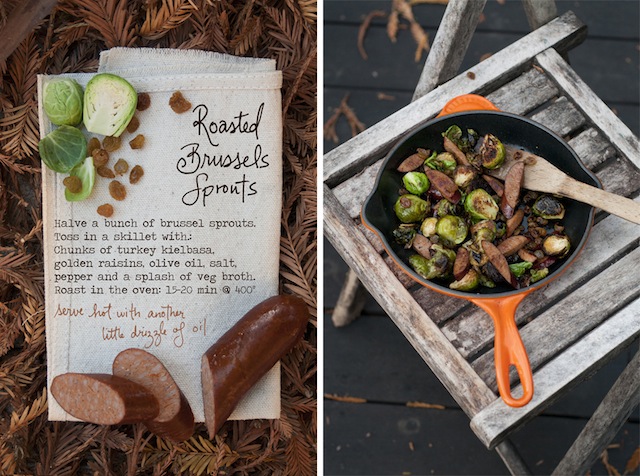 Use olive oil generously and keep that oven high to ensure crispy bits on the edges of the sprouts -- the best part!
Have you ever seen how brussels sprouts grow? They are so beautiful! I recently came across this field of them not too far from us, in Half Moon Bay, where there is so much gorgeous farmland on the sea.
All photos and illustration by © Erin Gleeson and originally posted on The Forest Feast.