The Road to Becoming a Certified Sake Professional with John Gauntner
It's been almost a year since I took John Gauntner's Sake Professional class in San Francisco. Time flies! Attended by industry, sake enthusiasts and wine and spirits professionals, this was a three-day course that, as Gauntner says, "Leaves no sake stone unturned."
The classes were held in the ornate San Francisco Federal Bently Reserve Building. It was nice to come to a spacious building after enduring the squished-like-sardines-on-Bart tech commute from the East Bay to downtown San Francisco.
On the first day, John took us through the sake-making process and defined for us what sake is exactly. Although I had learned about the process through books and visiting breweries, it was helpful to have a seasoned sake educator like John explain it to us in clear, plain terms. His approach is technical but approachable.
On the second day, he took us deeper into the world of sake, expanding on sake types and finishing techniques like pressing, filtering, aging and pasteurizing. These concepts were accompanied by images and powerpoint slides along the way.
The lectures were helpful and necessary, but the bulk of the information I took away from this three-day course came from the tastings. Each day we partook in three rounds of tastings. After an hour or two of lecturing, John had us taste a series of sakes to reiterate the information. It was a real treat to try so many sakes back to back in the context of the information he provided. These tastings drove many of the points home.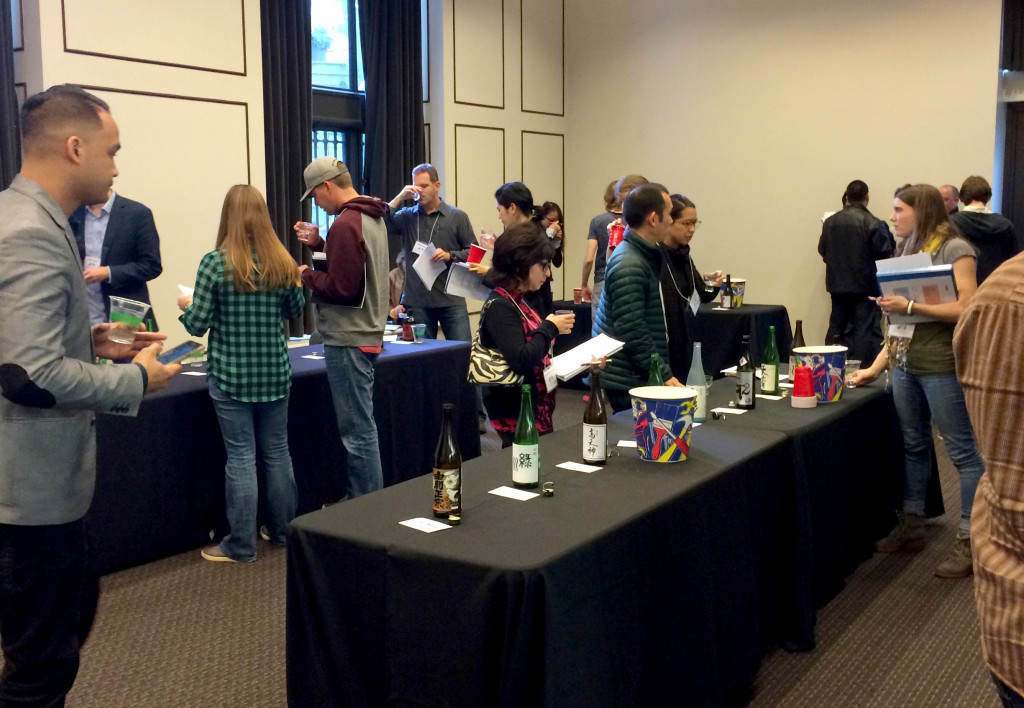 The tastings affirmed that as a sake student and lover, flexing your tasting muscles is one of the most effective ways to learn more about sake. As John suggested, I keep a sake journal where I jot down notes, even if I've tried a certain type before. With each taste comes a new angle that you may have not have noticed before.
John was deliberate about having us taste sakes that are being imported into the States. I tasted one that I really liked in particular, but unfortunately the world wide well of Aramasa is currently dried out! I'm still holding onto hope that some cases will make it into the U.S, in the future.
On the third day, the whole class took a test to become Certified Sake Specialists. Although the three days were leading up to this test, I valued the overall structure and flow of the class. It was a unique experience to be amongst your peers, talk about sake and raise your hand to get any questions answered.
Words of wisdom:
After being a sake-drinker and enthusiast for over 10 years, I am proud to call myself a Certified Sake Specialist. Although I still and will forever consider myself a student of sake, I hope that I can impart some of my enthusiasm and knowledge about sakes when customers walk through the store.
For friends who are inside and outside the Bay Area, Kayoko and I started Sake Gumi.
Sake Gumi
is a monthly sake subscription service that is available to anyone in the U.S. (well, most states). We send two bottles a month to you with notes and background on sakes. We are excited to launch this new feature on Umami Mart to get the sake juices flowing in America. Read more about it and
sign up here
!