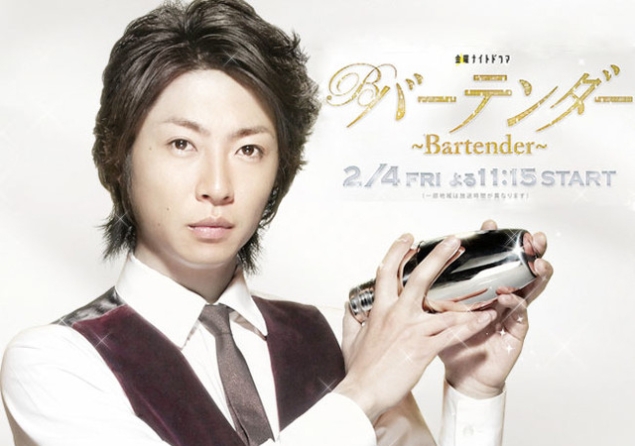 Meet Ryu Sasakura, a dashingly handsome, deeply empathetic, incredibly talented bartender, back in Tokyo after a short stint in Paris. So starts off the captivating J-drama, BARTENDER, which aired in Japan in 2011 for a short eight episodes. I watched them all in a week, I could not stop!
After being dismissed from his glamorous bartending gig in Paris, Ryu swears off tending bar forever -- instead picking up shifts at a Tokyo liquor shop and making late night deliveries to local restaurants and bars. He gets lured back into the profession by a pretty reporter Miwa, who is trying to find a head bartender for her grandfather's yet-to-open hotel bar. But it won't be so easy for Ryu! Competition and drama abounds as he tries to work his way up at Lapin, a small bar in Tokyo, where we get to watch him shake and stir all sorts of glorious, classic cocktails.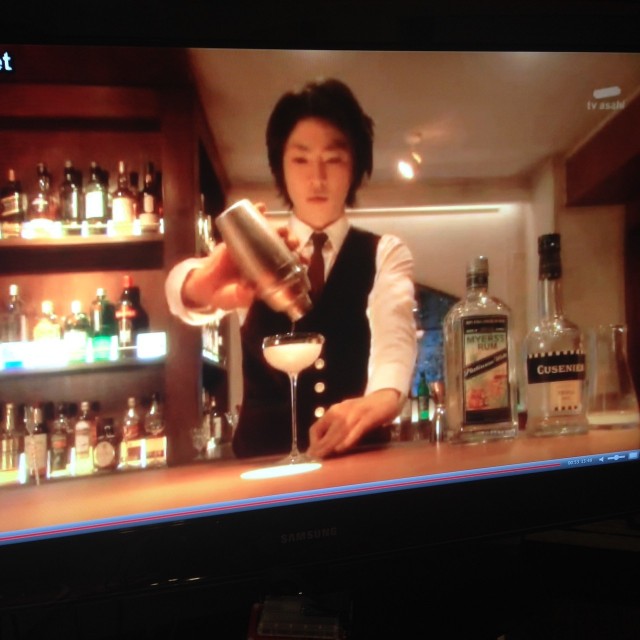 But the talents of Ryu the Bartender does not end at simply making a good drink. He has a heart of gold, and will intently listen to all of your woes -- it does not matter who you are or where you come from, Ryu will tell you what's up! Throughout the show, Ryu tries to discover the true meaning of being a Bartender while also striving to make the best drink possible aka "The Glass of God."
Bartender = Tough Life!
Inspired by the beautiful drinks in the show, Johnny and I took frequent cocktail-making breaks between episodes in vain attempts to recreate Ryu's magical potions. For any drink enthusiast, BARTENDER is a must-watch show. I am a total
dorama
(dramatic Japanese tv shows like
telenovelas
) junkie, and so you could imagine how much fun I had watching this show. It was cheesy, heart-warming, heart-breaking, and inspiring to watch how serious the occupation of bartending is in Japan. And stylish! It is just so utterly COOL.
The BARTENDER series was
originally a comic manga by Joh Araki
, running from 2004-2011. It ran as a manga television series starting in 2006, then going on to become a live-action
dorama
in 2011. I've just started watching the manga version, it is also fun to watch!
I gather that the
dorama
has a bit of a different storyline than the manga, since there are only eight episodes. Get into it! Some of my favorite actors and comedians come up in this show and it is a guilty pleasure to watch.
Watch the show on
GoodDrama dot net
, but beware of all the awful popups. Just found them subtitled on Youtube!
Thanks to Terry for reminding me to watch this show. Kanpai!