Event Recap: U-MART Unveiling + Opening Party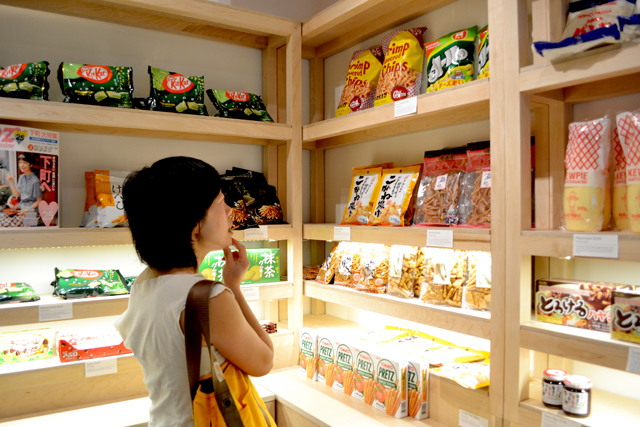 Umami Mart is a place where ideas and people come together, take charge and create magic. This is true for the blog, the online shop, and our brick-and-mortar space in Oakland, CA. When writers, friends, friends of friends, customers, food + drink enthusiasts, and industry folks come to us to collaborate, we put all of our passion behind it to develop ideas and see them through successfully. This, I believe, is the magic of Umami Mart.
So when Yoko and I decided to open a
conbini
 (Japanese convenience store) in the back of our Oakland shop, we knew that somehow, some way, we could make it a reality. But as magical as all of it sounded, we knew this was quite a daunting task -- it would take a village to make this happen. We reached out to our most talented friends to give us a hand. We called Anders in Copenhagen, Chief Umami Mart Designer, to get his
skanky butt
 over here. To make the conbini a reality, we
needed our friends
, aka the Umami Mart family.
From conception to realization, the U-MART project took about two months. It all happened super fast. Thank god our friends can keep up (errrr put up) with us.
All the shelves in the conbini were hand built by our friends Devin and Joe of Manual Labor.
Cindy Liu aka Biggie Brawls, Umami Mart decal master.
Back wall shelves and lightbox built by our resident woodworker Yoko Kumano.
Behold U-MART, the Bay Area's first conbini! 
U-MART features an array of Yoko+ Kayoko-approved Japanese snacks, candy, cold drinks, bentos, onigiri, and cooking ingredients.
My favorite section: Japanese ingredients and NOODLES!   
Welcoming Rei-chan, our beverage cooler, to the Umami Mart family.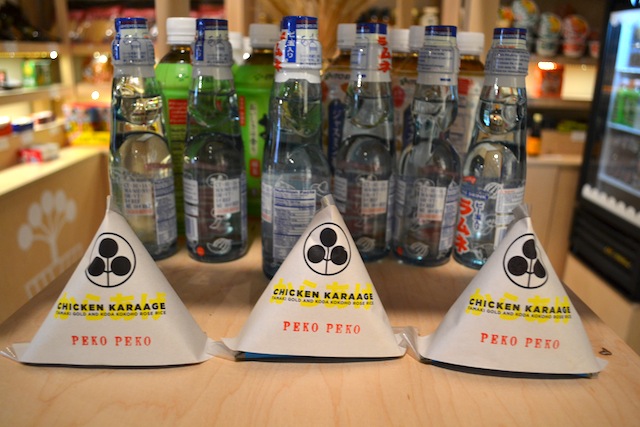 Onigiri (rice balls) by Peko-Peko available daily. 
Banners designed by Anders and hand-sewn by Cindy Kumano aka Wormfun.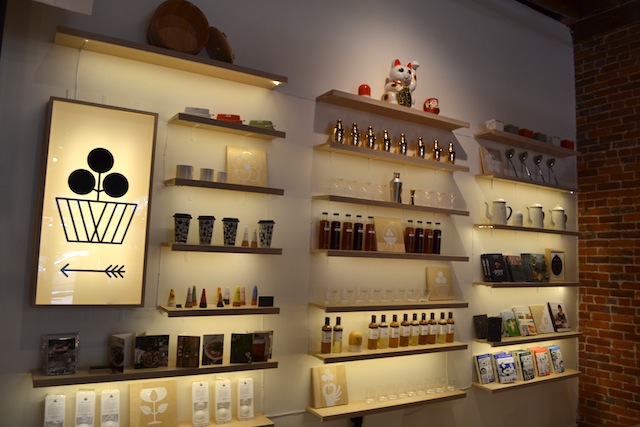 The back wall is awesome! All lighting conceived and installed by Yoko.
And what would an unveiling of the Bay Area's first conbini be without a HUGE PARTY? We love throwing fabulous parties and indeed, the U-MART opening was the party of the year. Duhhhhh! Let the games begin!
Kronnerburger on the grill! 100 burgers sold out in an hour!
Yakisoba-pan by Yataiya. Available at U-MART every Wednesday.
Steven and Koichi of Yataiya
Anders, wizard designer and artist.
Yoko, display master of U-MART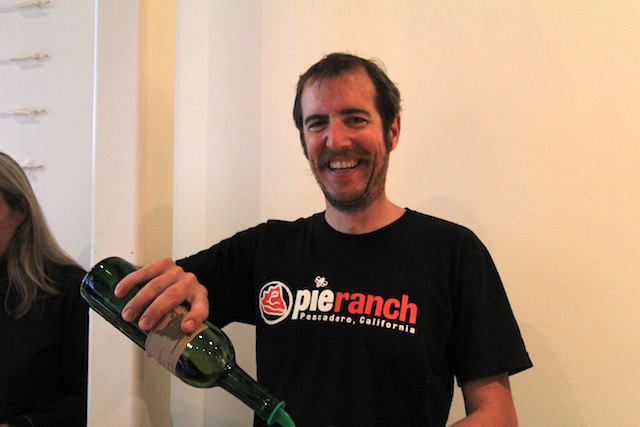 Carl of Sutton Cellars Winery serving his infamous Sutton + Sodas
DJ Chungtech on the 1s and 2s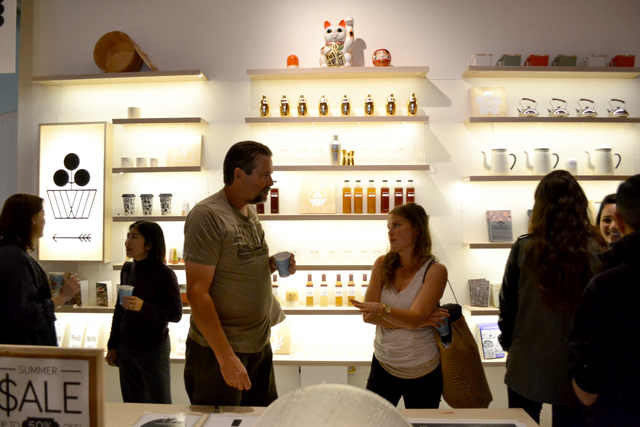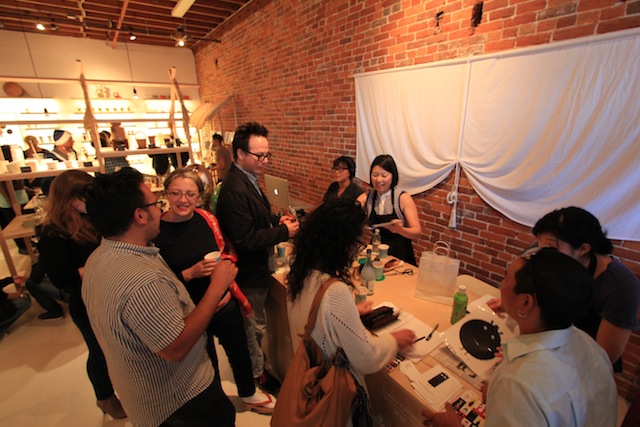 Washi kept the party going all night with J-Pop!
This is the only photo I personally took all night. It says it all.
Kampai!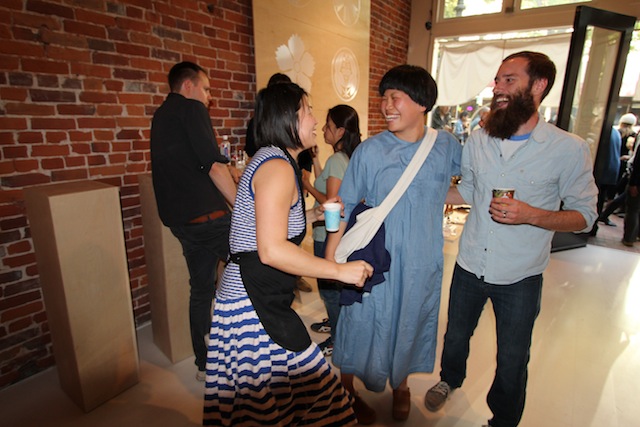 No Umami Mart party is complete without DANCING!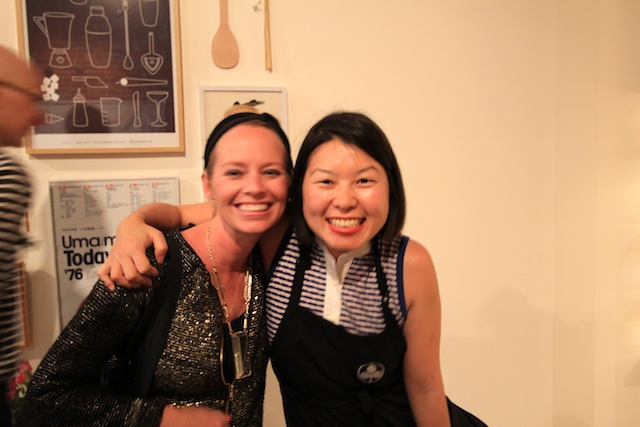 My bestie Kristi surprised us from San Diego. She wouldn't miss the party of the year.
Tyler, Elizabeth, and the rest of the Camino family showed up!
The conbini shelves were pretty cleared out by the end of the night.
Keisuke aka Kid Skwid aka Brother surprised us from Los Angeles. Of course he is double-fisting.  
Yes, there is a SALE going on right now at Umami Mart!
Too many J-Pops. We need a karaoke machine at Umami Mart.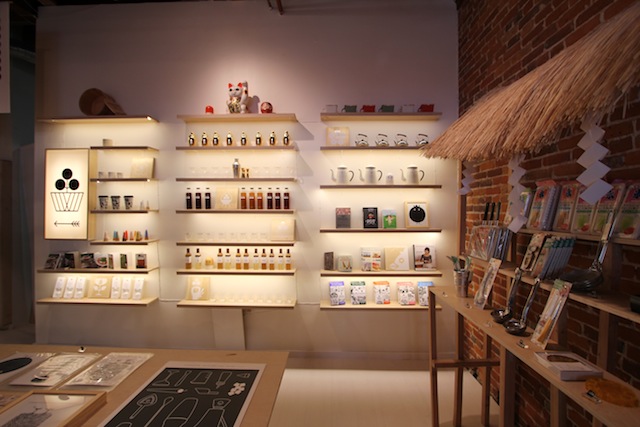 Our maneki neko keeps an eye on the shop. The lightbox signals to Go West.

On the eve of the opening, a family portrait.
Anders, Yoko, Jay, Devin, Joe, Rei + me
We'd like to extend a huge THANK YOU to everyone involved for making our U-MART dreams come true!
Anders Arhoj
Martha + Micah Chong
Jay + Rie Dion
Devin Farrell + Joe Perez Green of Manual Labor
Johnny Lopes
Cindy Kumano
Cindy Liu
Washi Washino
And thank you to our community for coming out to our party and always supporting Umami Mart. Our ONE YEAR ANNIVERSARY is next month and we hope to celebrate with you once again then! The party never stops at 815 Broadway!
*Photos by Johnny Lopes, Nick Chan, Yoko Kumano + Kayoko Akabori