Japanify: Yuzu Kosho Avocado Toast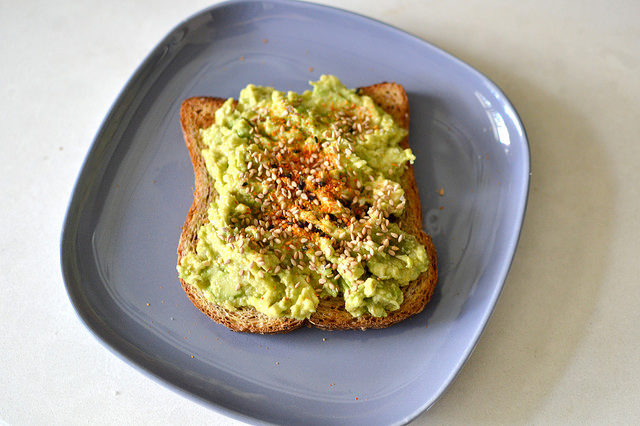 Here's a simple twist on the very popular dish, Avocado Toast. It's
all the rage
. Since I knew that
yuzu kosho and avocado
go so well together, I decided to incorporate yuzu kosho into my new breakfast routine. This is what I came up with: yuzu kosho avocado toast!
This only takes five minutes to make and adds a little bit of
wafu
 (Japanese-style) to your plain ol' toast.
INGREDIENTS
1 piece of toast
One half of an avocado
1/2 tsp of yuzu kosho*
Sprinkle of
shichimi 
(
Japanese 7 spice
)
METHOD
1. Seed and peel half of an avocado.
2. Mash avocado and 1/2 teaspoon of yuzu kosho together. If you want it spicier, try using 1 teaspoon.
3. Top piece of toast with the avocado mixture.
4. Sprinkle a little bit of salt and shichimi. I also had some sesame seeds, so I sprinkled those on too.
Don't settle for the same old run-of-the-mill avocado toast. Variety is the spice of life!
*You can always make your own yuzu kosho using this
Umami Mart recipe
!