Event Recap: Shochu 101, From Kagoshima to California
Alchemy Bottle Shop opened this year in March on Grand Avenue in Oakland. Owners Tova and Peter's selection is second-to-none, featuring everything from single malts (including a great selection from Japan) to hard-to-find amaros. Kayoko and I get lost in la-la land whenever we enter Alchemy.
Our admiration for
Alchemy Bottle Shop
led to collaborating with them on a shochu event. It was not only a good excuse to hang out with Tova and Peter but also a great way to spend a Friday afternoon in their gorgeous AIR-CONDITIONED gallery on the second floor on an unusually hot day in the East Bay.
The title of the event was Shochu 101: From Kagoshima to California.* 
Kagoshima
is famous for its
imo
(sweet potato) shochu. And the California part? Well,
St. George Spirits
created California's first shochu this year! Created and bottled exclusively for the Ramen Shop in Oakland, we snagged a few bottles from Lance, head distiller of St. George, to share especially for the class.
Here's the line up:
Left to right: Iichiko (
mugi
/ barley), Shiranami (
imo
/ sweet potato), Towari (
soba
/ buckwheat), Gankutsuoh (
kome
/ rice) and St. George's California Shochu (
kome
/ rice).
A quick shochu geography lesson:
The tasting begins:
With a mix of Umami Mart and Alchemy patrons, this crowd was very well-educated in the field of distilled spirits. Some had more experience with shochu than others, but everyone had an open mind and had great tasting points about each shochu.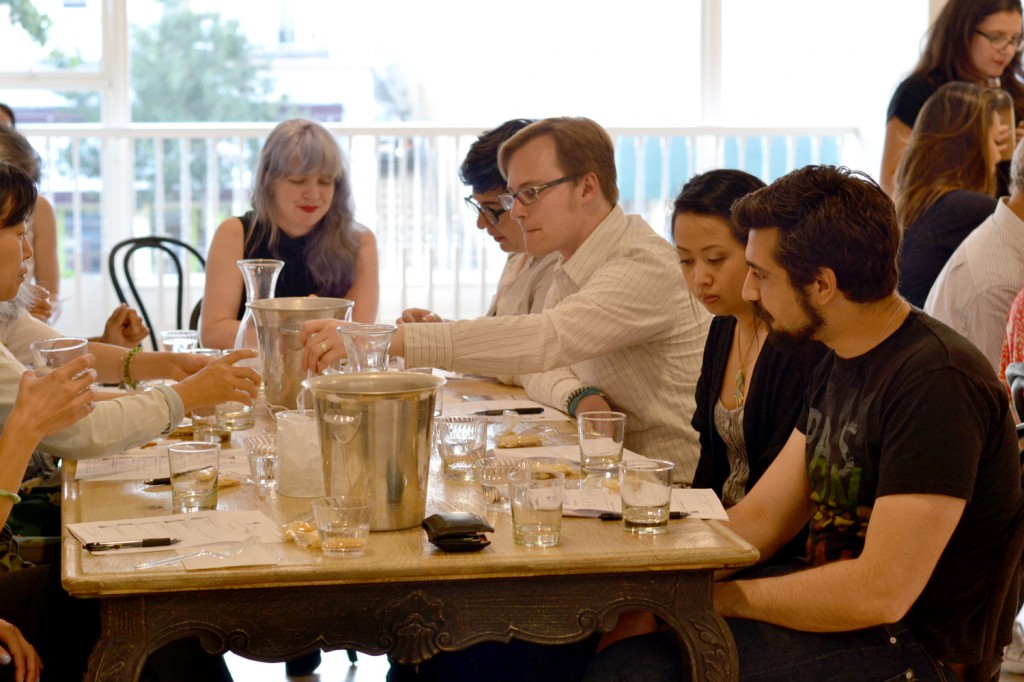 We also talked about the history of shochu while we sipped. People were surprised by all the things you can distill with to make shochu (buckwheat! carrot! green tea!).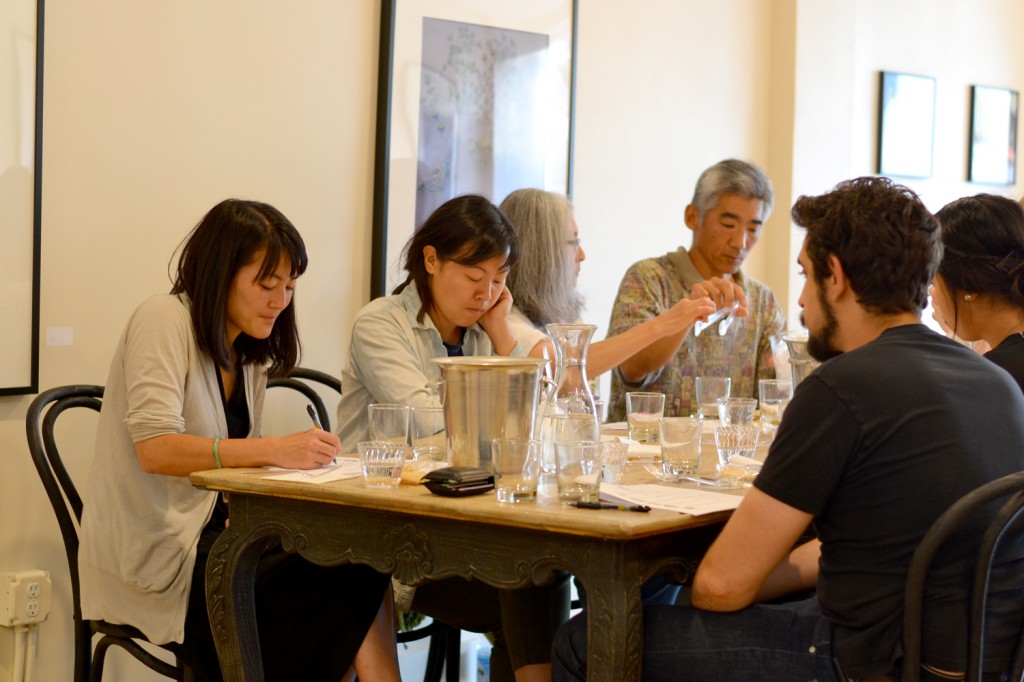 Tova of Alchemy and me: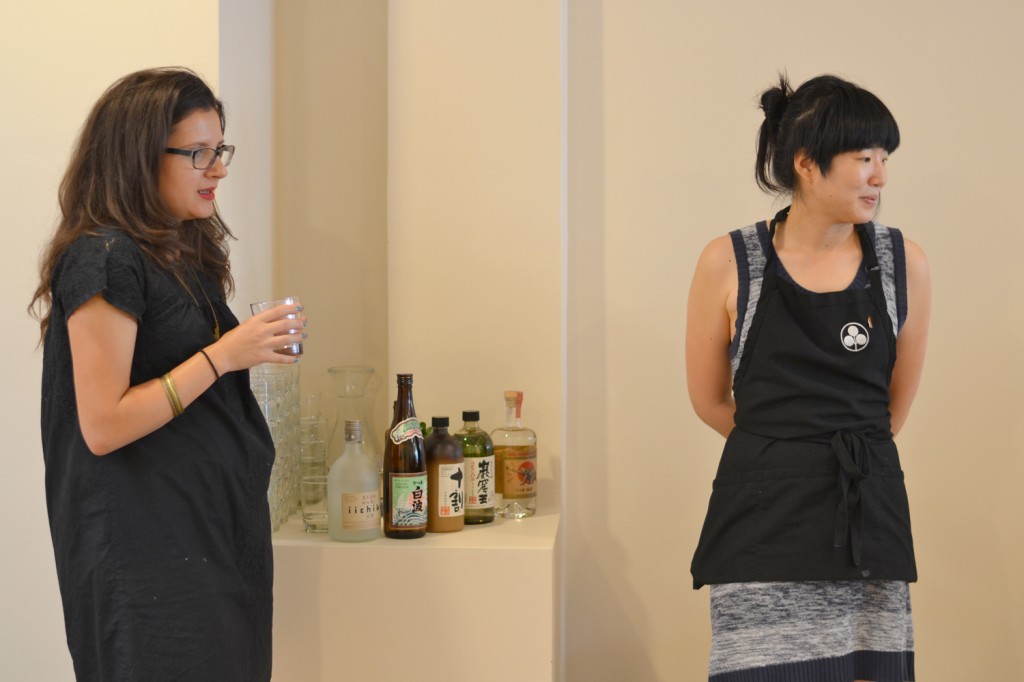 Shochito time! Kayoko demonstrated making a mojito with a shochu.
Shochito! Get it?
SHOCHITO
Muddle 2 coins of cucumber (cut into fourths) with 5 mint leaves in a Cobbler or Boston shaker.
Add 2oz shochu (preferably rice shochu) with 0.75oz lime juice and 0.25 gum or simple syrup.
Shake vigorously with ice.
Strain into a rocks or highball glass filled with ice.
Garnish with cucumber slice or mint. Or both!
Top off with dark rum (optional)
Stay tuned for more events like these by
signing up for our newsletter
.
*Huge thanks to NA Sales  for providing all the shochus for the evening and St. George Spirits for letting us taste your special rice shochu. Cheers!