Sneak Peek: The Pot Still at Hitachino Brewery
First there was sake, brewed since 1823 at Kiuchi Brewery in Ibaraki prefecture in Japan. Then, Nest beer in 1996 -- catapulting the Hitachino brand around the world. We then learned
during our visit
that the owner, Mr. Toshiyuki Kiuchi has been dabbling in making shochu, sherry and wine. And now, we unveil their copper pot still, made in Gunma prefecture by a company known to make the stills for the most well known distilleries all over Japan. This still was being assembled during our visit just two weeks ago. Is there Hitachino Whisky in our future? We want it.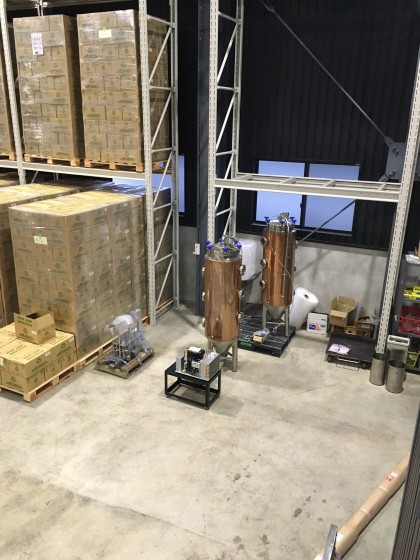 Lots going on at Hitachino HQ!
*Top photo by Yoko Kumano, bottom by me.