Celebrate Dad!: Thoughtful Gifts for Father's Day 6/16
I don't know about you, but finding a gift for Dad has always been so HARD. Trying to brainstorm the perfect gift for my mom was tough, but a gift for my father? Impossible. I think it's a misconception that women are pickier than men -- at least in my family, Kuni was the toughest gift critic.
Father's Day is coming up on
Sunday June 16
, and I'd like to think that we've put together gift sets that fathers would really appreciate. Let's start with the one I'll be getting my dad, who loves beer:
Is your dad always on the run, but can't form sentences without his first cup of coffee? This is for him:
Does your papa love to experiment with cocktails? Get him the awesome PDT Cocktail Book, full of classic, and updated, exciting cocktails. And a jigger too!
Here's the ultimate gift for any dad who loves a boozy drink afterwork, or before bed: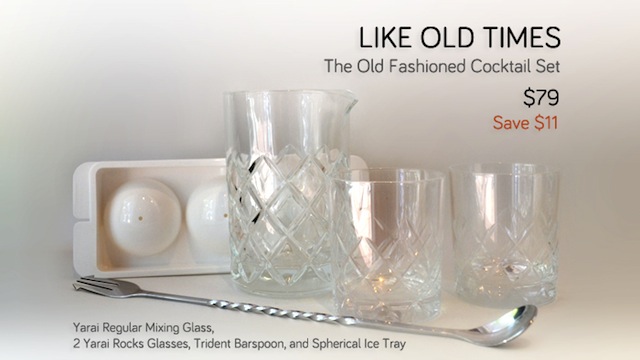 Happy Father's Day!