Flashback Fave: Yoko aka Japanify + Tokyo JUNKtion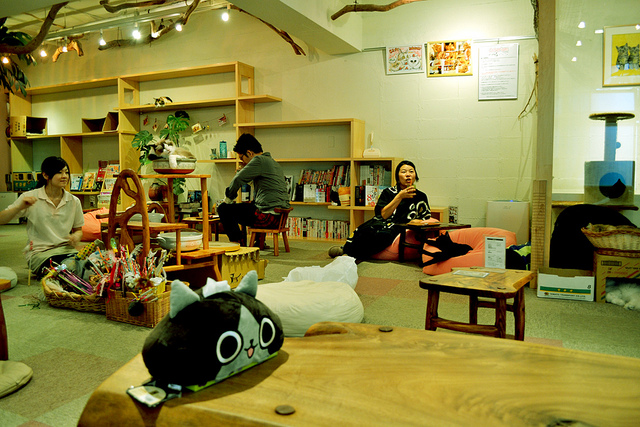 *I still vividly remember the conversation about starting a food blog with Yoko. She was living in Tokyo and I was in Brooklyn and we were both visiting Cupertino, and we were at her mom's house for dinner. We envisioned a casual blog where we would both contribute from oceans over. Maybe we would invite a few friends? Six years later, we've opened a shop together, but at its heart, Umami Mart will always be a food blog. Everybody eats, let's talk about it! -k
+++
Caterium Cat Cafe (Nov 2011)
For the "best of" series, I chose a post I wrote in 2011 about visiting a Cat Cafe in Shimokitazawa.
I blog for the pleasure of writing, but also to have a record of what I've made or where I've visited. I refer to this post once in a while when people ask me about what to check out in Tokyo, so it has come in handy a few times. When I revisit the post, it always makes me laugh that Kayoko and I agreed to set foot into this place and play along. "When in Rome, do as the Romans do..."
Read article here.
Shochu Stop Column
I really miss the column Shochu Stop because I am a huge fan of shochu. I think that shochu has a long road ahead in the US, but posts like this will help familiarize the audience in the US with the how and what of shochu.
I chose
this particular post
out of all the Shochu Stop pieces because it captures what I love most about Umami Mart: enjoying the company of friends while drinking and eating.
Read articles here.
*Flashback Fave is a series where eight writers look back on the most memorable posts of Umami Mart. Come back each day for the greatest flashbacks!