Slightly Peckish: Omiyage from Japan: Shonan Cheese Pie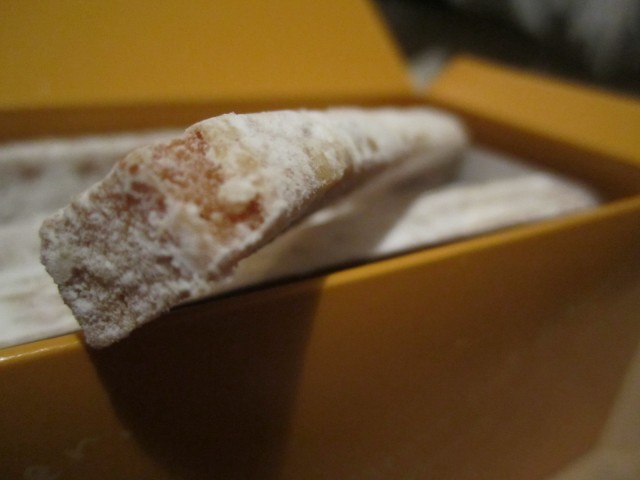 There is something about Japanese confectionary and pâtisseries that pushes sweets to a level of sophistication I haven't found anywhere else. It's not the purely Japanese examples either. They excel in transforming desserts from all over the world into something less sweet, less heavy and more palatable. And it's no coincidence that sweets are HUGE in Japan. If a cake shop has made it big somewhere in the world, that it's only a matter of time before you'll find a small shop opening in Japan, especially French pâtisseries. My mother will queue up for hours just to get her hands on her favourite
chou à la crème
.
I was recently lucky enough to receive this 
omiyage
 (gift) from a friend returning from Japan. The presentation is just stunning and when you open it, it's still beautiful.
My friend lamented the fact that she was unable to bring me a real cheesecake from Japan but instead brought me a box of 
Shonan Cheese Pie
 from 
Ashi
, a pâtisserie near Shonan Beach in Kanagawa not too far from her hometown of 
Gotemba
 at the foot of Mount Fuji. Imagine being able to see Fuji-san from your kitchen window. One can only dream.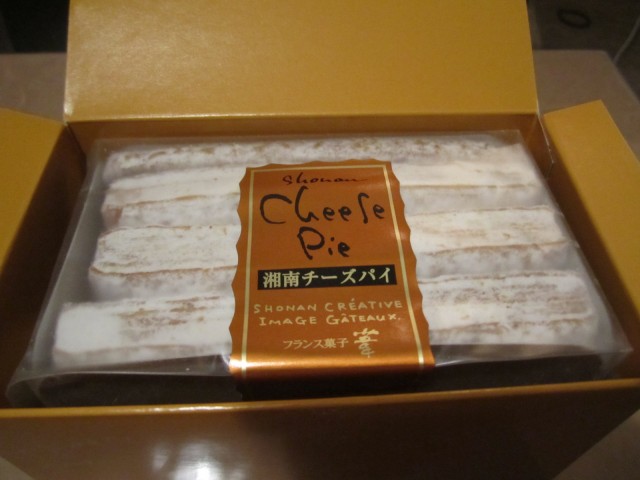 The box was stacked with thick layered sticks coated generously with fine icing sugar.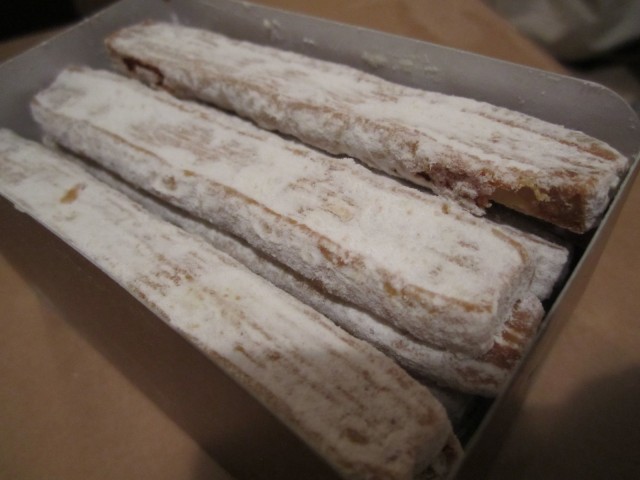 It's one of those boxes with more rather than less inside. I approve.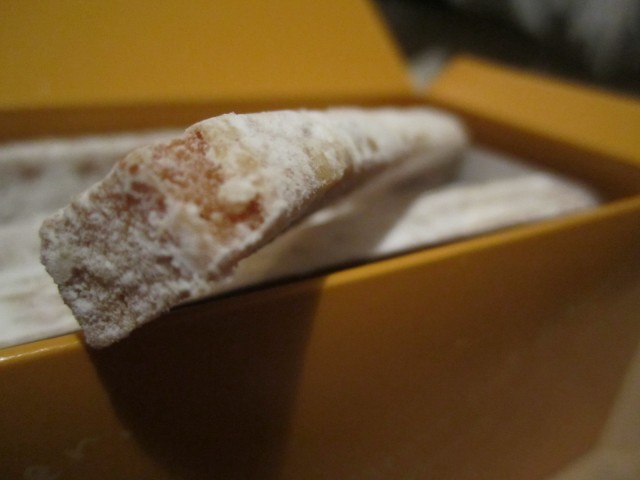 The cheese pie is a combination of puff pastry and
sablé
(French shortbread biscuit) mixed with Edam cheese. This gives a buttery, rich, crunchy yet crumbly texture with the saltiness of the Edam dampened by the soft, sweet icing sugar. Each bite of the cheese pie gives a flaky, toasty piece of
I want more!
. It's not exactly a pie, more a flaky pastry in the vein of a
palmier
.
It's moreish and if you do ever get the chance to go to Japan and stumble upon an outlet of this pâtisserie, do try it. Or if you are in Japan and can order it online, it's a must. I'm green with envy.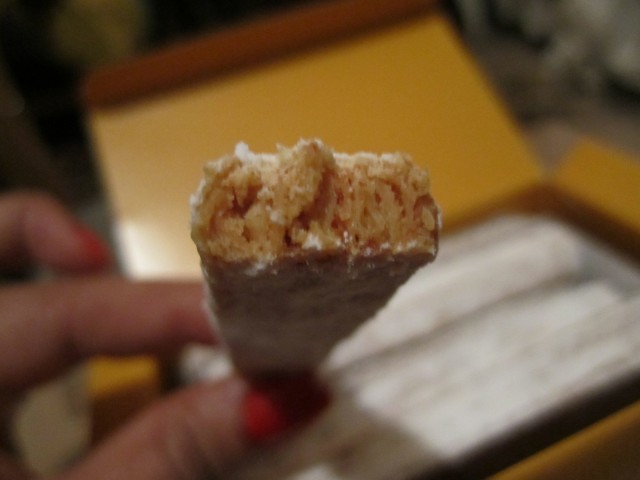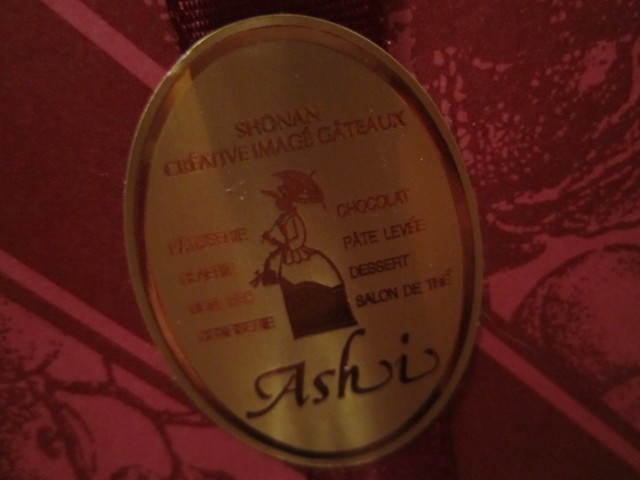 ASHI
Hiratsuka Station West Exit
1F Ashi Bldg
12-28 Yaezaki-cho
Hiratsuka City
Kanagawa Prefecture
Tel: +81 463-22-1102