Ask a Bartender: Why Aren't Bitters Used in Japan?
Here's a column idea that's been brewing for a while: asking bartenders in Japan about their techniques, methods and current cocktail trends. Our first bartender is Mr. Tomokazu Kai, winner of Suntory's 2011 Cocktail Award. Kai-san bartends at
Heuga Bar
in Gifu prefecture, and we had the pleasure of meeting him back in February for the 
Tokyo-SF Bartender Salon
. Check out this video of him making his signature drink, After the Rain:
A common question we get from bartenders and cocktail enthusiasts in the U.S. is: why don't bartenders in Japan use bitters? Kai-san was kind enough to share with us his insights.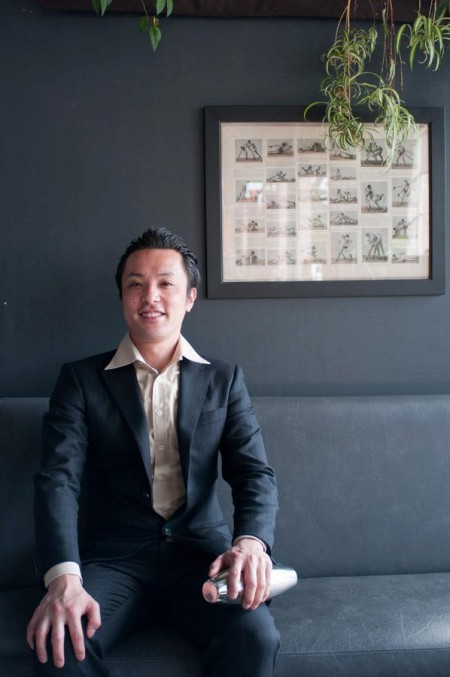 Tomokazu Kai
There are many bartenders in Japan who think that the quality of bitters decreased compared to when cocktails first came into Japan. Many have become sweeter and weaker. Therefore, there are many bartenders who do not use bitters.
The Japanese are not accustomed to spices like cinnamon and cloves. So many Japanese bartenders have substituted those ingredients with other techniques that the Japanese may find more appealing, like controlling the temperature, using different glass shapes, and the bartender's form while making a cocktail.
That said, more bartenders here are incorporating bitters into their cocktails with the recent influence of overseas bartenders. Angostura and orange bitters are mainly used in Japan.
Personally, I think that using bitters for a dry martini is too obstructive. But I think it's appropriate to use bitters for Manhattans and sweeter cocktails to
shimeru
 (tighten) the flavor of the cocktail.
I do have a question for you. Is using bitters a recent trend in the US or have they always used them with such enthusiasm? (Please comment below).
*Got a question to ask a bartender from Japan? Email your question to hello@umamimart.com
**Translated from Japanese to English by Yoko Kumano. Photos by Erin Gleeson.