Event Recap: Quick-Pickles with Kelly Geary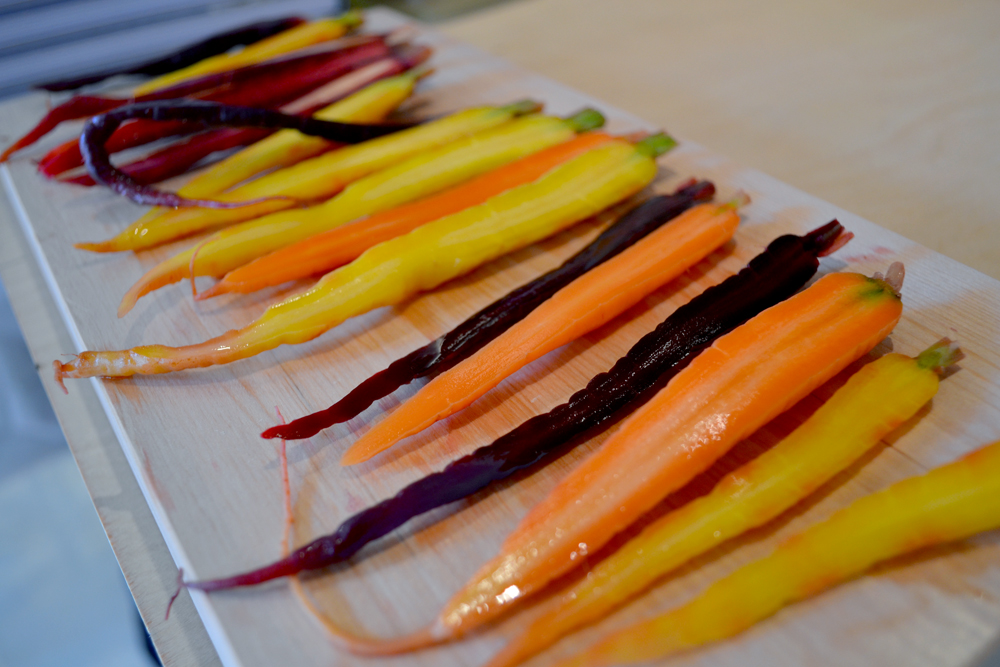 With winter roots and wild mushrooms in abundance, January was a perfect time to invite Kelly Geary to Umami Mart for a Quick-Pickling and Canning event. Author of a the book
Tart and Sweet: 101 Canning and Pickling Recipes for the Modern Kitchen
, Kelly was visiting California from Brooklyn to showcase her
Sweet Deliverance
jams, winner of the 
Good Food
award.
It was a perfect, crisp Sunday in January.
Our lovely sandwich board in the California sun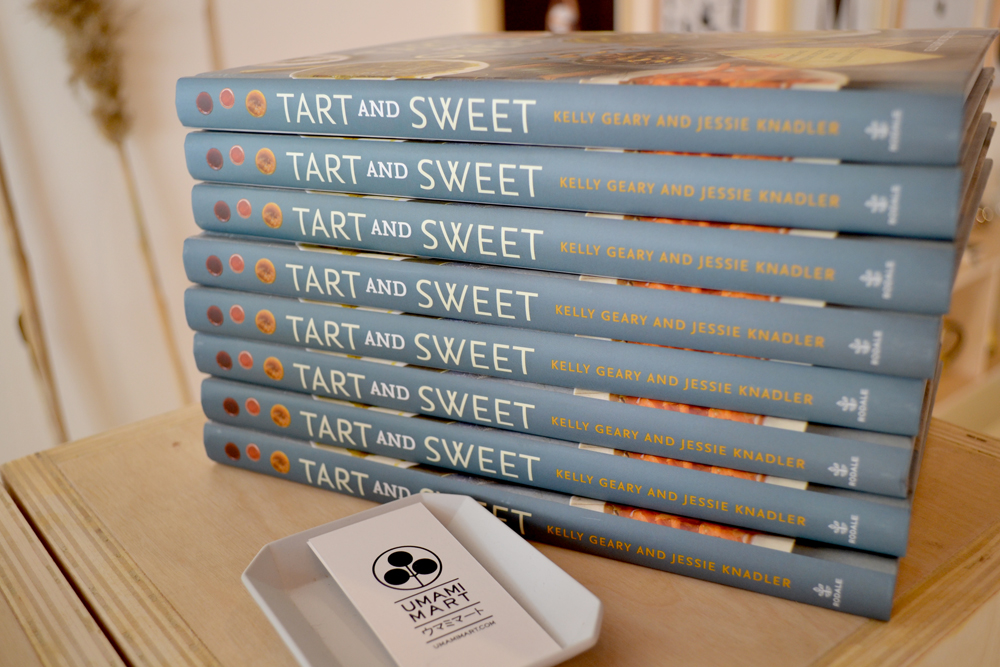 Kelly's book
It was a beautiful California day and the smell of vinegar and spices enveloped our space as soon as Kelly started setting up shop.
Kelly started out the talk with a general description of pickling. There are two kinds of pickling she described. One involving lacto-fermentation, where the acidity rises due to lactic acid-fermenting organisms. Sauerkraut and kimchi are examples of lacto-fermented foods. The other involves a brine which is the type of quick-pickling she showed us how to make.
Kelly preparing for the demonstration of quick-pickling mini shiitake and red pepper: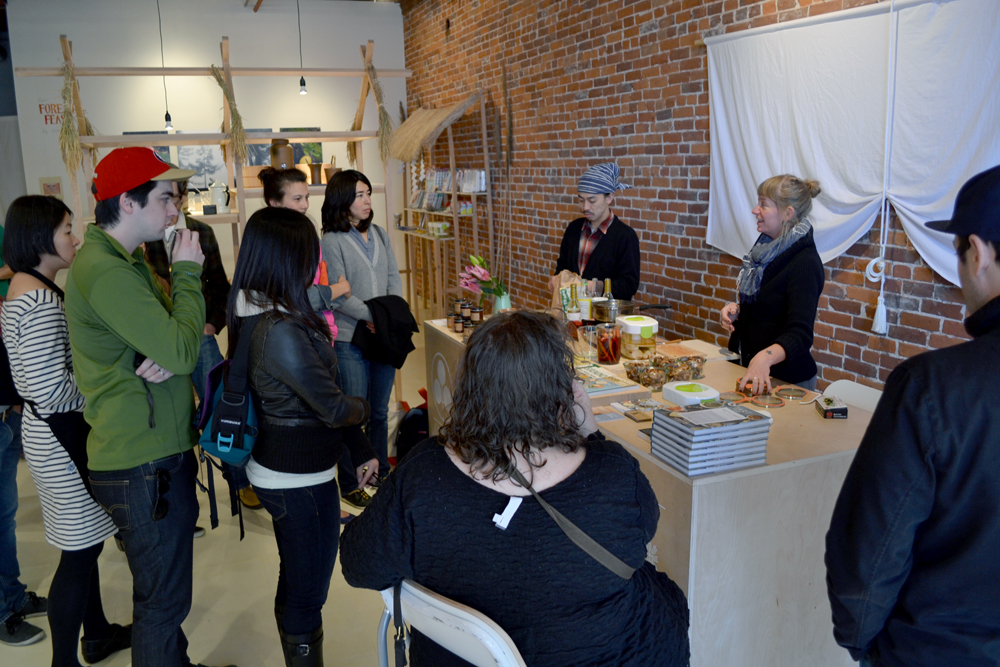 A captive audience
Step 1: Place shiitake and one clove of garlic into jars. Red pepper flakes optional.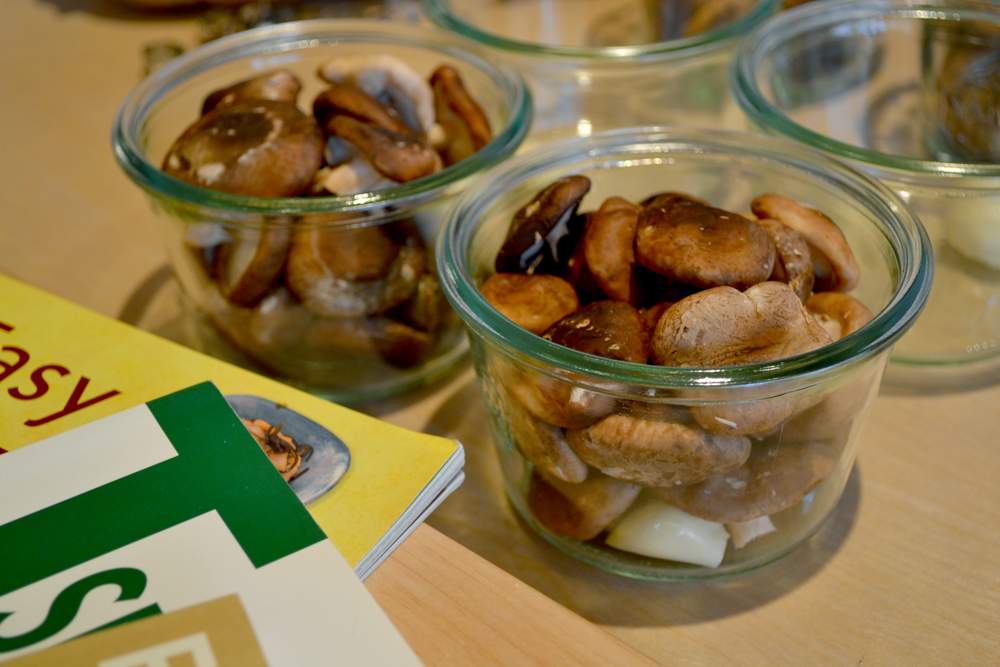 Step 2: Kelly made a brine for quick-pickling during the demonstration. The brine consisted of:
2 cups rice vinegar
2 cups water
1/4 cup sugar
1/4 cup salt
It was all brought to a rolling boil until the sugar and salt dissolved.
Step 3: Once the brine was done, it was poured into the jars.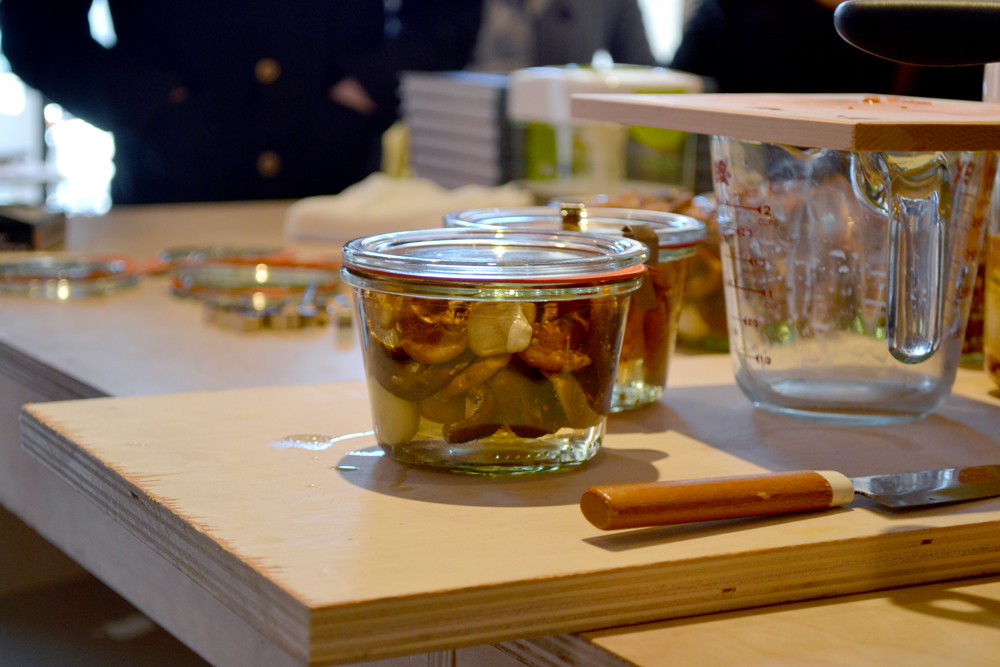 The jars were sealed and set aside for about 20 minutes.
Step 4: Et viola! After about 20 minutes in the brine, the pickles were ready to eat. The mild acidity of the rice vinegar and sweetness of the sugar was a perfect match for the super absorbent shiitake. The clove of garlic in each jar lent a "bite" to all the pickled shiitake. I thought that was a very nice touch.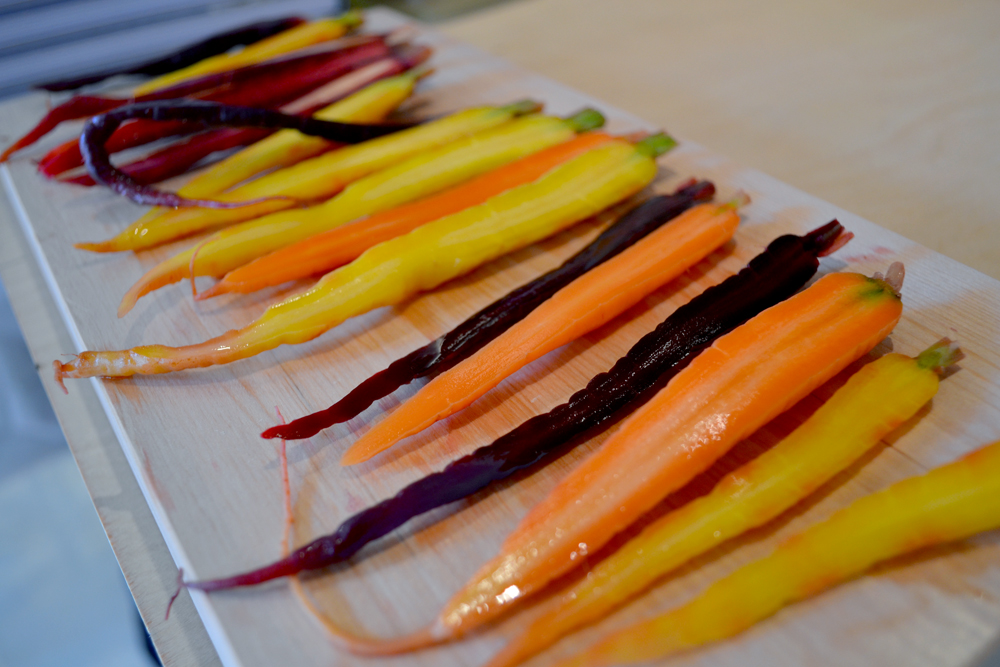 Meanwhile, we tasted pickled carrots from the farmer's market.
Kayoko passing out pickle samples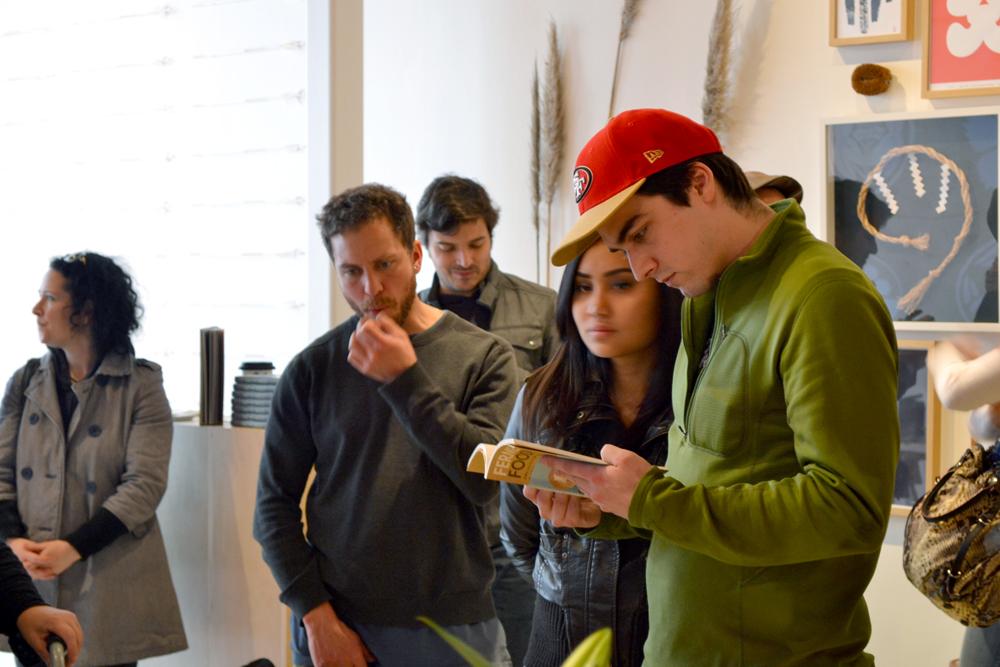 There was plenty of literature (in Japanese and English) about pickling and fermentation passed around.
Kelly's award-winning jams sold at Umami Mart!
Thanks to Kelly and her assistant for the day, Ryoji!
During Kelly's talk, she made an encouraging comment: "Go on your own when pickling! Be creative as long as you sterilize and add acid." The whole process for quick-pickling seemed within my grasp and I had new-found confidence to try out more pickling ventures.