Japanify 2-in-1: Miso-Shio-Koji Marinated Duck + Duck Fat-Slathered Yaki Onigiri
Duck has always been a bird I've been meaning to explore. Its rich, luscious fat always makes me feel like I'm indulging in something reserved for a special occasion. I always dream about the duck fat potato chips that
Hopscotch
in Oakland fries up to perfection. Those definitely make me feel special, and happy to be alive.
Another thing that makes me happy to be alive is the fact that I just became a homeowner! So why not celebrate one with the other. For my first real "test run" of my new kitchen, I invited Kayoko (who else?) for some miso-shio-koji cured duck legs. Duck is already so tender, so it didn't need too much help from the koji, but it certainly didn't hurt.
The crisp, sweetness that caramelized the crispy duck skin was absolute heaven. Although the duck was really good, I have to confess that the duck-dripping fat-slathered yaki onigiri (grilled rice balls) were my favorite part of the meal.
Miso-Shio Koji Marinated Duck Legs

2 duck legs
Marinade
1/4 cup white miso
1/4 cup
shio koji
1 tbsp mirin
1 tbsp honey or maple syrup
1 tbsp grated giner
1 tsp sesame oil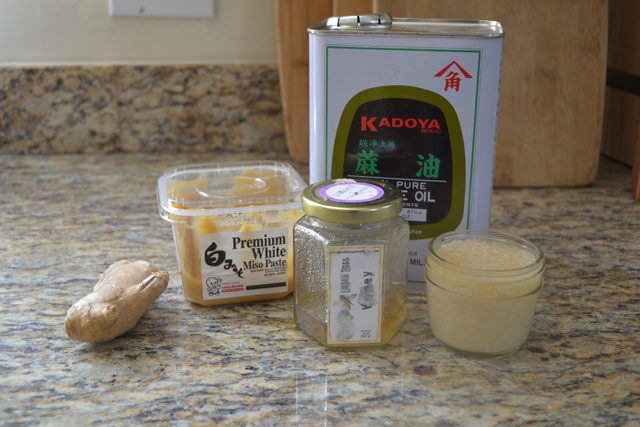 1. Mix up the ingredients for the marinade.
2. Slather all over the duck legs. Let sit for at least an hour.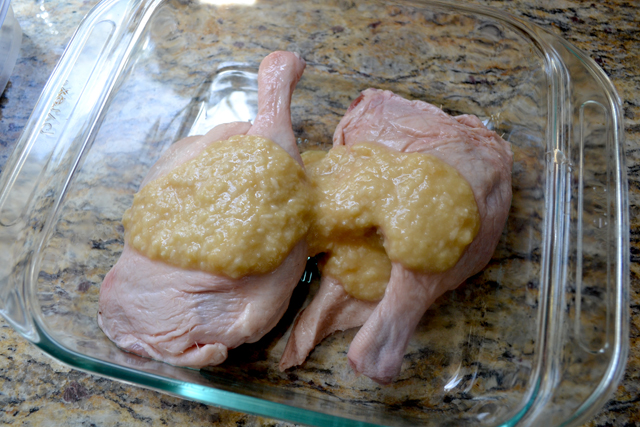 3. Grill until the skin gets bubbly and crispy. I grilled mine for 15 minutes in an electric grill. You can also fry the in a pan if you don't have a grill.
4. Save the oil that collects in the drip or fry pan.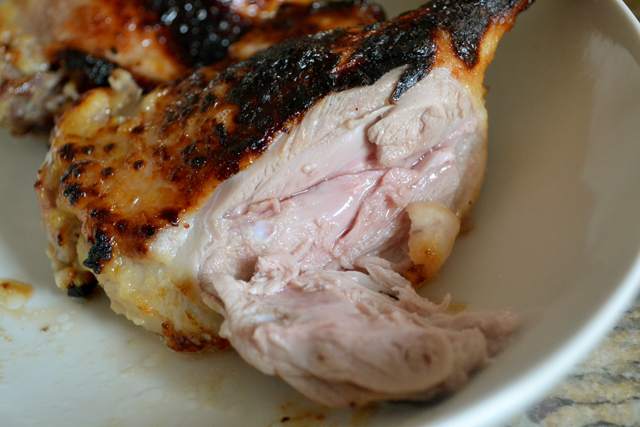 The skin was crispy and the meat was juicy and tender within. Although only marinated for about an hour, the flavors of the miso-shio koji was prominent, yet not overpowering. The duck itself was so fresh that it did not need too much enhancement -- but the shio-koji gave it a fine kick.
Duck Fat Slathered Yaki-Onigiri (Grilled Rice Balls)
1. First, read this post I wrote about
yaki-onigiri
. Shape and make onigiri with plain white rice. You don't need to fill it with anything as the duck fat will take center stage. I like to make my onigiri flat and thinner for grilling because there's more grilling surface area.
2. With the oil drippings you collected from Step 4 above, use a brush to coat each side of the onigiri.
3. Arrange the onigiri on the grill so that none of the sides are touching each other. Depending on what kind of grill you use, flip them when one side gets close to black.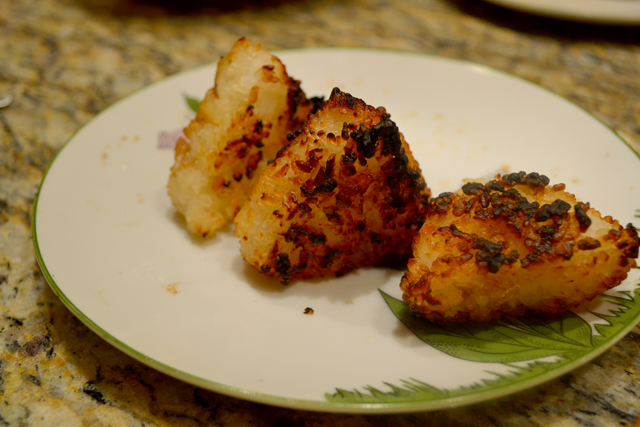 These duck fat yaki-onigiri were OUT of this world. I guess it was my version of duck fat potato chips in a way. But these were even better, because I didn't have clean the mess that deep frying usually leaves behind. All I had to do was throw in the dirty electric grill pan parts into my new dishwasher.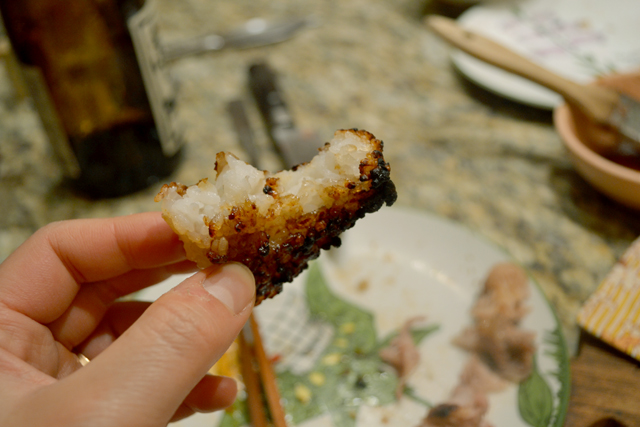 Dreams do come true.