Japanify: Grilled Oriental Chicken
The early 90s...
I was distancing myself from my Sandylion stickers while making multiple trips to the
Wherehouse
to make sure that I got tickets to see Radiohead at the Edge in Palo Alto. It was a confusing time, but it shaped me.
Foodwise, I was tiring of the
hambagu
, Japanese curry and and gratin that my mom would make me and wanted to taste freedom in Taco Bell double decker tacos, apple pie a la mode at Marie Calendars and the orange chicken at Panda Express.
Although I have come full circle, making the things that my mom made -- now in my own kitchen -- it's hard to deny the occasional food cravings of suburbia. Suburban American food is just as much a part of my food culture as the Japanese home cooking my mom would make.
I had a housewarming party the other day, and I wondered what to serve as the main attraction. It came intuitively, naturally. I simply asked myself, "What would I like to eat, with friends, at my new home?" And for some reason "orange chicken" popped into my head. I was planning to fire up the grill, so I decided I'd make my own version of it. I call it Grilled Oriental Chicken. Oriental because when I was 10, people were still using that word quite liberally.
INGREDIENTS
4 chicken drumsticks
4 chicken thighs
1 gallon Ziploc bag
Marinade
5 tbsp soy sauce
2 tbsp mirin
1 tbsp honey
2 cloves garlic, grated
1/2 orange zest and juice
1 tsp freshly grated ginger
1/2 tsp sesame oil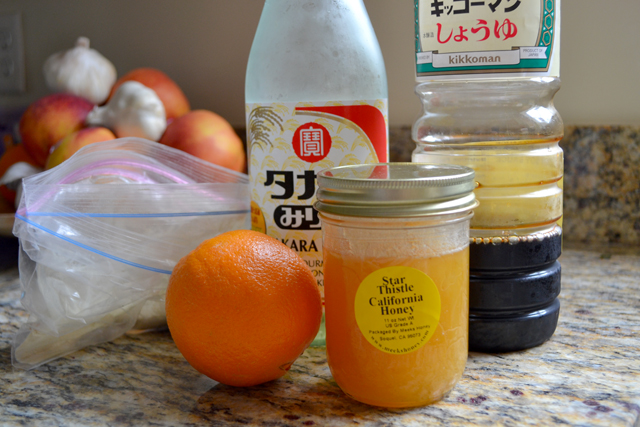 METHOD
1. Combine the marinade ingredients together.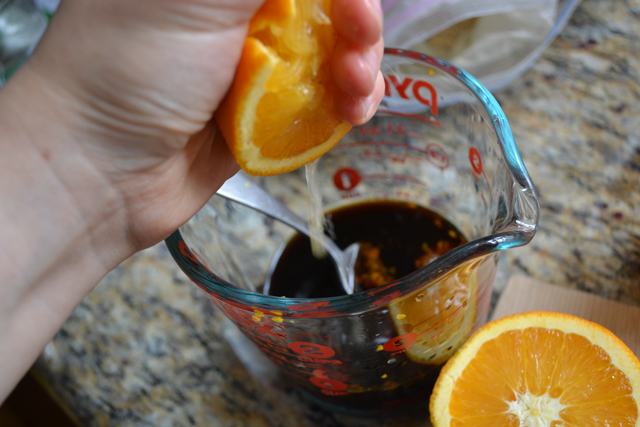 Grating garlic
2. Put chicken parts into a Ziploc bag. Pour of the marinade into the Ziploc bag.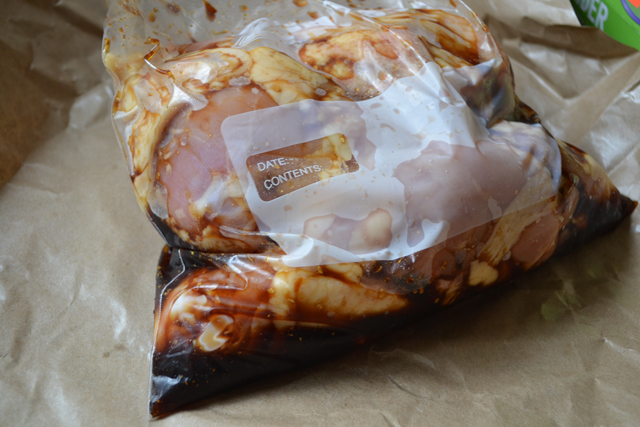 3. Lay as flat as possible in a tray and leave in the fridge for at least six hours.
4. Flip the bag over and leave for another six hours.
5. Grill!
Enjoy with rice and a side of grilled corn.
There's something in this marinade that yeilds some seriously juicy chicken.
Party attendees after being well-fed and partaking in Whisky Time.