Sake Gumi News: Niigata Festa! (Feb 2016)
February sakes ship today for Sake Gumi, our monthly sake subscription club. If you like what's on deck here, you should probably join!

Every winter, we take a trip to Niigata Pref. where sake and rice are king. Coincidentally, it is also where we source our
barware
and
copper
kitchenware items. After the end of the WWII, the towns of Tsubame and Sanjo in Niigata were the epicenter of stainless steel manufacturing — supplying both the U.S. and Japan with cutlery and kitchen gadgets. Although manufacturing has dwindled since the postwar era, the finest barware in Japan is all still made in this little town. It was pure luck that Niigata is also a prolific region for sake and rice. If Oakland is Umami Mart's first hometown, Niigata is definitely our second.
Niigata is famous for a specific type of sake,
tanrei karakuchi
, which is best translated as, "dry, clean and pure." We've selected a variety of sakes from Niigata that demonstrate
tanrei karakuchi
this month, as an homage to our home away from home.
In February, Niigata sees more snowfall than Moscow or Montreal! Imagine sipping these sakes in an outdoor hot spring while flakes of snow land on your head. Even if you can't physically take a tour of Niigata, we hope that these sakes will transport you there.
Here are our Sake Gumi Pick for February 2016!
LEVEL 1: Introductory Membership (Two 300ml bottles)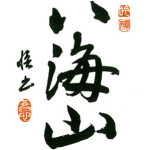 Hakkaisan Junmai Ginjo
Hakkaisan Brewery (Niigata, Japan)
Seimaibuai: 50%
SMV: +5
This ginjo from Hakkaisan, one of Niigata's most famous brewers, is a textbook example of tanrei karakuchi. Crisp and dry with a hint of fruit, this clean, food-friendly sake is best enjoyed chilled. This sake is so clean and agreeable that it's a solid crowd pleaser and ubiquitous on menus throughout Japan. Pair with salmon, karaage or a margherita pizza! Read about our visits to Hakkaisan Brewery
here
.
Kirin Koshi no Takumi Tokubetsu Junmai
Kaetsu Brewery (Niigata, Japan)
Seimaibuai: 55%
SMV: +4
The first thing I notice whenever I open a bottle of this sake is its earthy, mushroomy aroma. Score! And then I'm surprised by the lightness of the actual flavor and viscosity. Although this isn't your typical tanrei karakuchi, take note of the dry lightness that is the running theme for many sakes from Niigata. Warming up this sake slightly highlights its smoothness. Enjoy with a steak or a hearty stew.
LEVEL 2: Premium Membership (Two 720ml bottles)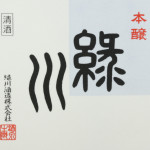 Midorikawa Honjozo
Midorikawa Brewery (Niigata, Japan)
Seimaibuai: 60%
SMV: +4
Midorikawa sakes embody tanrei karakuchi and this honjozo is no exception. Crisp and dry, this well-balanced sake has a subdued nose that contrasts with deliberately bright, fruity tones. Try this sake chilled with salads, lightly seared fish or poultry. Martini drinkers take note, this one's for you.
Matsunoi "Wishing Well" Tokubetsu Junmai
Matsunoi Brewery (Niigata, Japan)
Seimaibuai: 55%
SMV: +5
Although this sake still retains a certain amount of crispness, it kicks off with sweet aromas like custard and cashews — characteristics imparted by the koji. This silky, creamy brew is curious because while it tastes rich, it still manages to honor the tanrei karakuchi tradition of being clean overall. Try Matsunoi at room temperature, then try it warm to enhance the subtle, nutty aromas. Great with cheeses and gamey meats.