Sake Gumi News: Spice it up with Sake! (May 2016)
May sakes ship today for Sake Gumi, our monthly sake subscription club. If you like what's on deck here, you should join!

The days are longer, the bees are starting to store their honey, and the lines at ice cream stores are stretching around the block here in Old Oakland. This can only mean one thing - it's the start of BBQ season across the nation! One of my favorite flavor profiles is hot spice, and BBQ falls into this category. That's why for this month, I've chosen sakes that'll taste great with smoky and spicy foods that we start enjoying in our backyards as summer approaches.
Also, we're excited to announce another Sake Gumi exclusive event, the Sequoia Brewery Tour on May 29th from 1-3 p.m. Jake and Noriko of Sequoia Sake will take us inside the brewery and show us how their sake is made. After the tour, we'll taste three of their sakes with foods paired specifically for each brew. Tickets will be $25/attendee and are extremely limited, so sign up early by visiting
Eventbrite
 (Tickets are available for Sake Gumi members only! You will need the password to view the event details). Kayoko and I hope that you will join us for this special tour on the last Sunday of May! If aren't a Sake Gumi Member yet,
join now
!
Sake Gumi is growing fast and we've been rolling out even more benefits to the roster. In addition to getting 10% off all sake and sakewares online and in the shop everyday, you'll receive 25% off all sake and sakewares on pickup day (every 15th of the month) in the shop.
I've always loved May because it feels like the real New Year's. It's a time for new friendships and adventures... over the BBQ grill, of course. This year, make it the Summer of Sake.
Kanpai,
Yoko
LEVEL 1: Introductory Membership (Two 300ml bottles)
Tentaka Kuni "Hawk in the Heavens" Junmai
Tentaka Shuzo (Tochigi, Japan)
Seimaibuai: 55%
SMV: +3
Try this yeasty brew with all things smoked! Notice the walnuts and roasted squash aromas that are a perfect complement to smoked chicken or sausage. Tentaka Kuni drinks super smooth at room temperature. Only 20% of this brew makes it out of Tochigi Prefecture so take what you can get!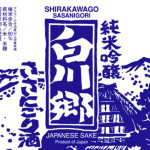 Shirakawago Junmai Ginjo Nigori
Miwa Shuzo (Gifu, Japan)
Seimaibuai: 55%
SMV: -25
Nigoris are a natural pairing for sweet and spicy foods. This nigori uses 55% percent polished rice, making it a ginjo and more premium than your run-of-the-mill nigori. The result is a refreshing, fruity, and less viscous brew than a junmai or honjozo nigori. The sweet aromas of coconut and vanilla will complement spicy ribs and unagi elegantly. Drink ice cold.
LEVEL 2: Premium Membership (Two 720ml bottles)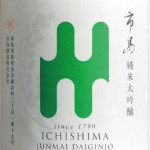 Ichishima Junmai
Ichishima Shuzo (Niigata, Japan)
Seimaibuai: 65%
SMV: +8
This smooth sake greets you with a little bit of earthy minerals and then hits you with some bananas and pears. An overall solid, well-balanced sake that pairs perfectly with a sausage pizza slathered with
Chef John's pizza sauce
. Bring this to a weekend BBQ party and drink chilled alongside veggies on the grill (mushrooms and peppers would pair particularly well).
Rihaku "Dreamy Clouds" Nigori Tokubetsu Junmai
Rihaku Sake Brewery (Shimane, Japan)
Seimaibuai: 59%
SMV: +3
"Rihaku" is named after the Chinese poet Li Po, who lived from 701-762 and was known to drink sake before writing poetry. Like his poems, this sake is lyrical and distinctive as a nigori. The texture is viscous but not syrupy with rice and plum accents. Don't be shy when pairing with spicy foods; drink chilled with curry, spicy barbeque, and pad thai – all stellar companions. SG travel tip: If you are ever in Chengdu, I recommend visiting
Li Po's serene garden
!