Super Faminto: A Visit to the Ranch in Campininha, São Paulo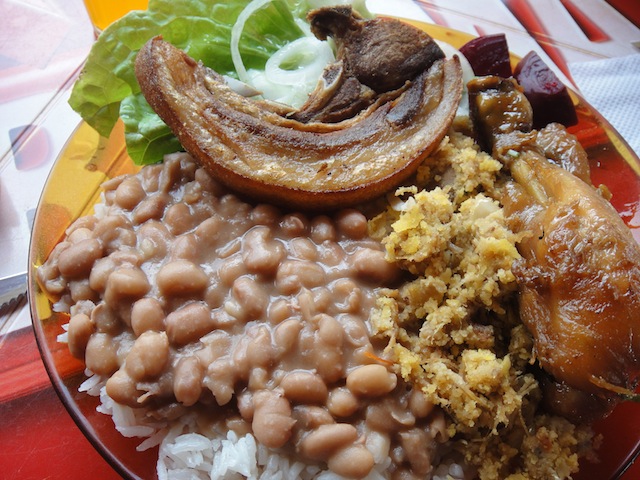 As the saying goes: you can learn a lot about someone when you walk a day in their shoes. I like to think the same goes for when you eat in someone's home.
I have had the honor to be invited to Tatão's home -- the beautiful Santa Albertina ranch in Campininha, three hours from São Paulo, twice. Each visit yields vast views and fresh thoughts on life.
CH first met Tatão when we moved to Brasil from Japan on an assignment showcasing the hard work, culture, and fun of São Paulo state's country side -- a region rich in cattle, eggs, oranges, sugar cane, tomatoes, coffee, and potatoes.
The region is full of what city slickers call
caipiras,
 an adjective that describes everything related to the countryside -- farm life, and the hard working people too.
Tatão is a large bearded, straw hat wearing, philosopher. He has never not worked a day in his life but keeps it balanced. He's a man who has kept thousands of horses and cattle healthy while managing to keep them out of the almost endless fields of soy, wheat, and corn cultivated on his land. As a grandfather, he teaches his grandson everyday what it is to be on this planet.
He is a former psychologist-turned-ranch-man, and the type who gives someone a handmade pair of boots as a thank you -- his gift to CH.
In addition to all this, he runs a horse therapy clinic, with his wife Senhorinha (her real name that translates to "little lady"), where young people with learning difficulties and medical issues can connect while riding and learning to care for horses.
Across the river from Tatão's ranch we get our eat on.
Rice and beans, chicken leg, and fried pork ribs and ...farofa de mandioca a mix of mandioc flour, veg, and oil.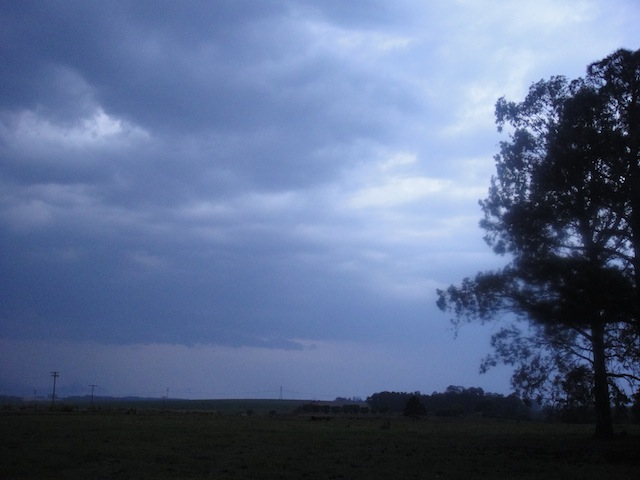 Dusk on the ranch before the night's horseback ride.
That night we headed out at dusk and made our way across the massive sprawl of his ranch past his horses, past the soy, past the potatoes and past the corn to check on his cows which he had not seen that day -- all while teaching us to keep our horses calm and to be prepared for them to get spooked if they see fireflies, flashlights, or any other strange movement in the moonlit darkness.
We stopped on the way to meet up with some of his friends that were camped in the forest by the side of the river which sets the natural border to his land. Upon our arrival, his friends generously poured us cachaça and offered up their
picanha
steak and more than a few beers.
We left after and rode full speed under the light of the moon half blind confident that our horses could see any danger ahead.
For breakfast on day two:
Fruit and cake
June the dog, scheming.
Farm eggs, not farm factory eggs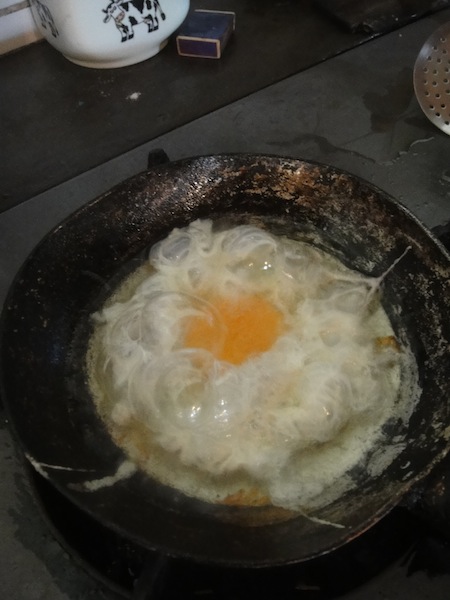 The best fried eggs ever made by a ...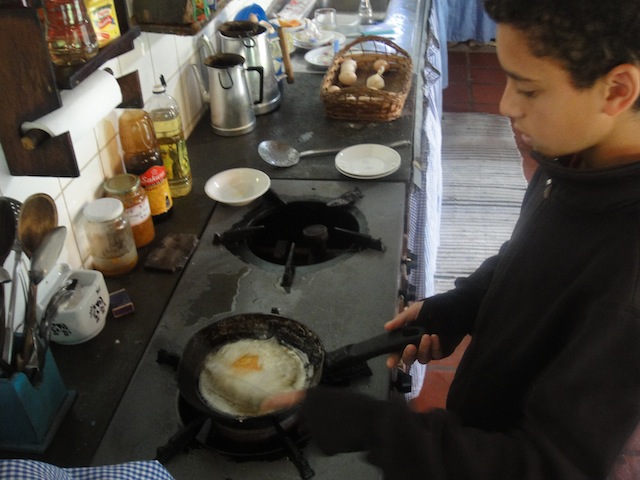 ...kid!
Bright and early we head to Tatão's to saddle up and head out.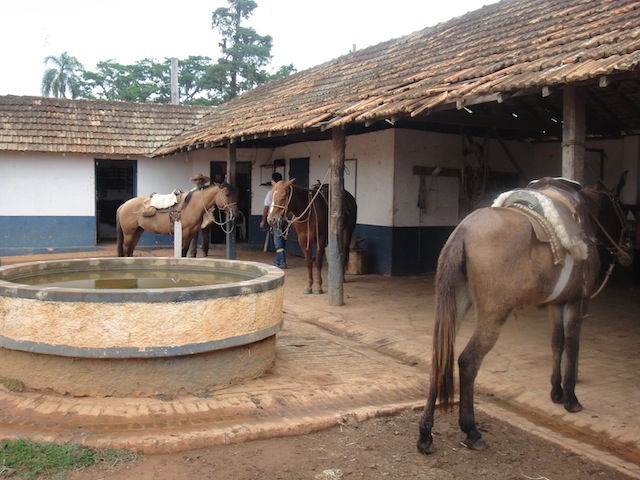 Tatão's patience to answer everything and anything is incredible. A good friend for sure.
He convinced me of the benefits to riding a mule: it's taller, sure-footed, and nearly as fast.
Later for dinner in Tatão's home:
A home cooked meal of steak, pasta and Brazilian rice. Simple but hits the spot after a long day.
Senhorinha and Tatão
Tatão is the type of teacher where you thirst for his thoughts on topics, just to get an idea of how far along you are.