Tokyo JUNKtion: Toraya (Roppongi Hills)
On the very special occasion that a visitor from Japan would bring Toraya to our home in Cupertino, I would actually be excited about eating. I was a very picky, skinny child, but whenever my mom busted out the Toraya I would eat blocks of
yokan
 (red bean dessert) and stack as much anko into my
monaka sandwiches
.
Wagashi
(
Japanese confections
) have yet to hit it big in America, and you have to actually go to Japan to experience the real deal. 
Toraya
is in a class of its own and many people I know who don't like Japanese sweets make an exception for Toraya.
I felt like I was in Disneyland when I visited
Toraya in Roppongi Hills
a couple months ago. The gallery and sweets boutique was clean, modern and playful. I had a lot of fun milling around snapping pictures like a tourist.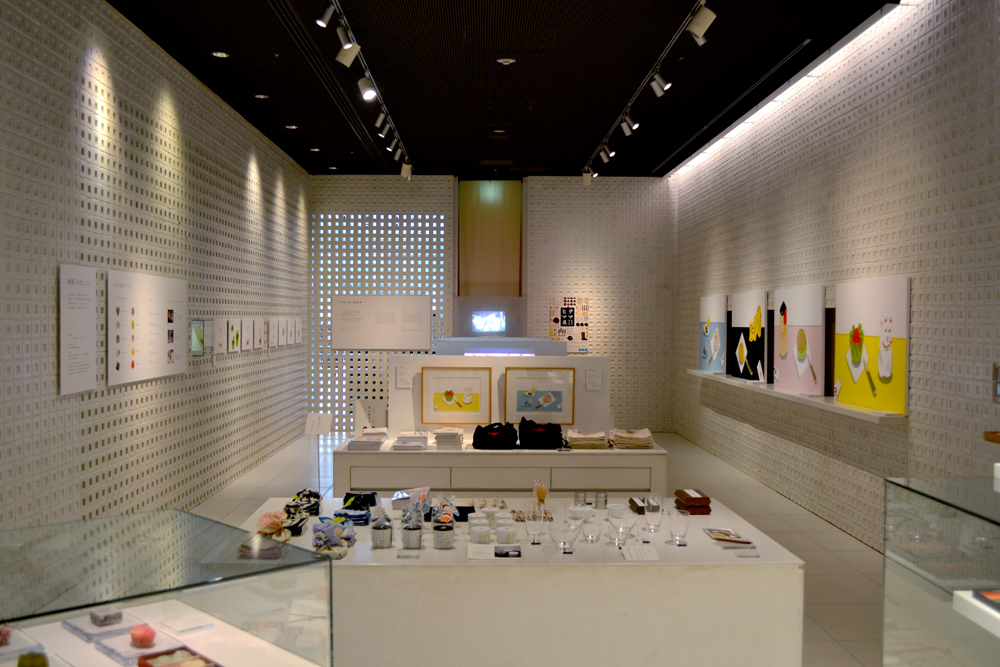 The space includes the a retail area and gallery space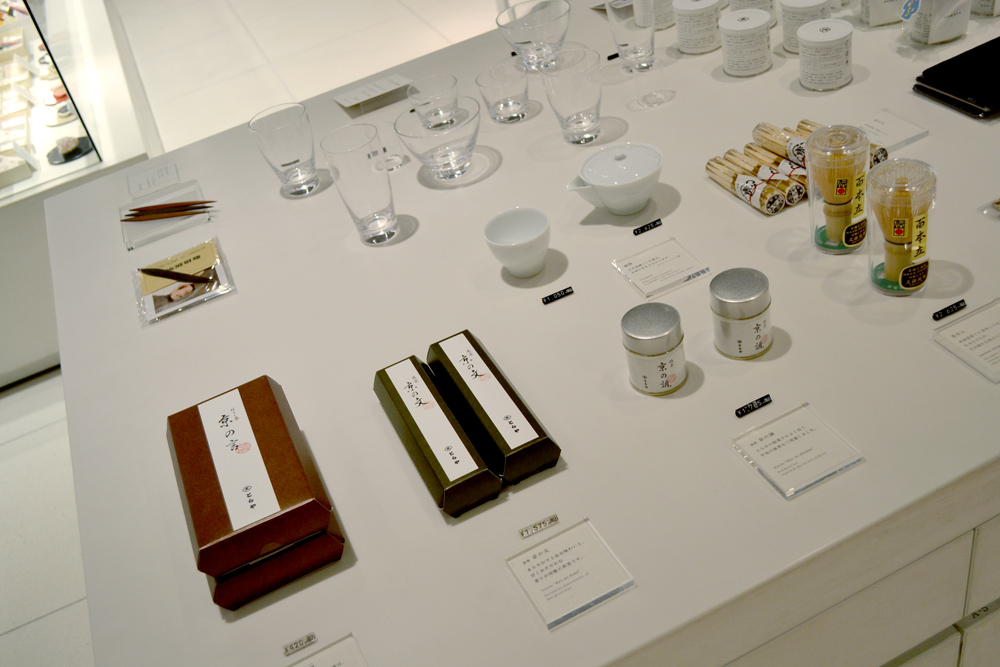 Low tables with tea and sweets related products
The exhibit in the gallery included artwork by illustrator Mizumaru Anzai that features Toraya confections.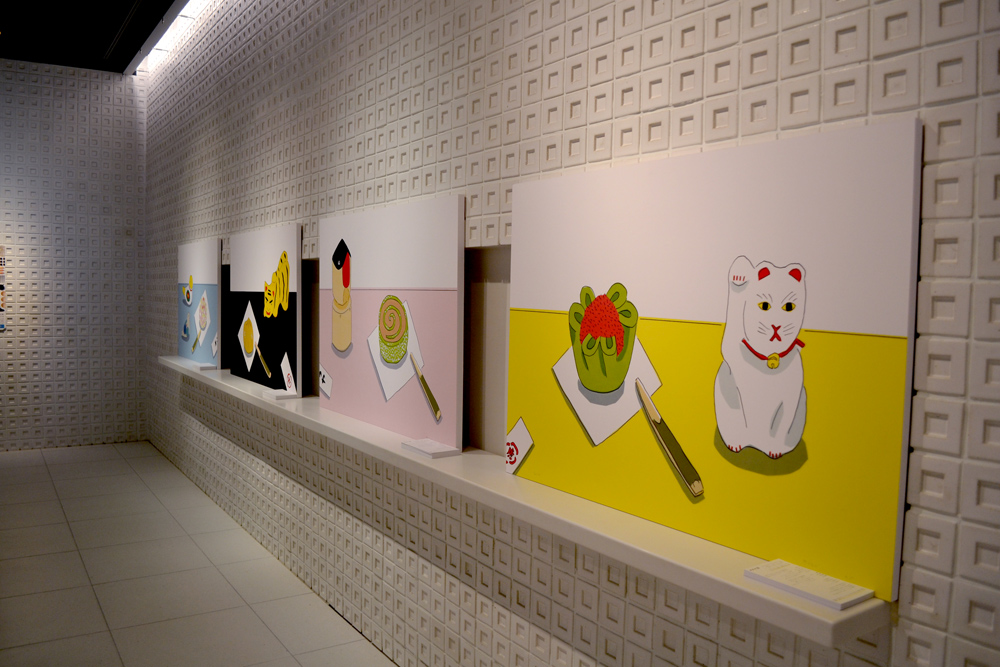 Anzai seems to do a lot of food related illustrations, according to wiki (ice cream, cookies, shokudo, etc). Wouldn't it be SO cool to get him to do something at Umami Mart?!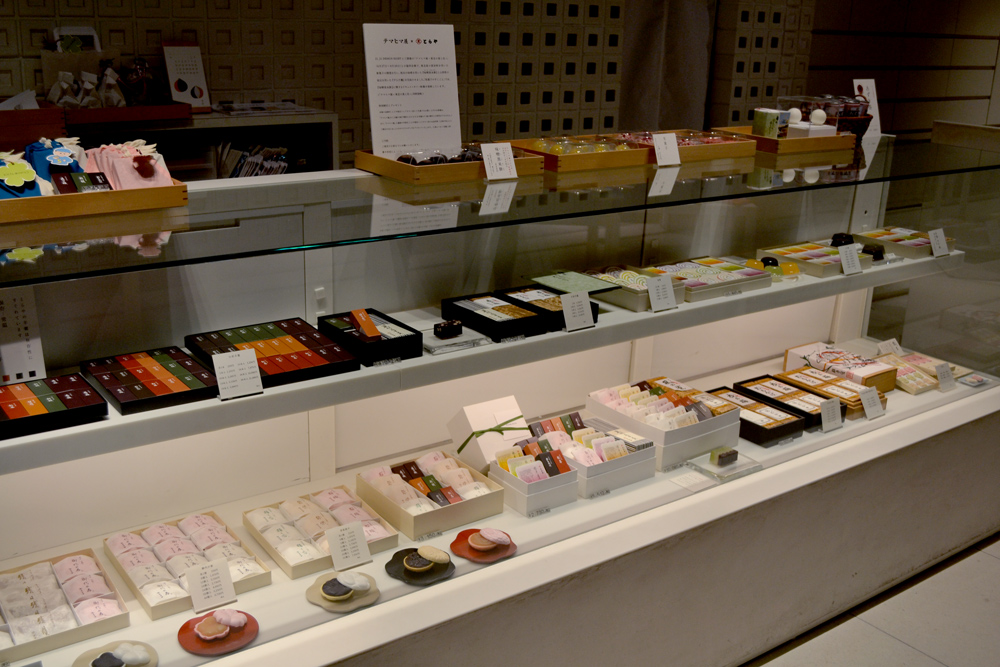 The counter
Toraya did open in New York in 1993, but closed its doors ten years later. There just doesn't seem to be a large enough market for refined bean paste and pristine 
yokan
in the States. They have been around for 400 years and it shows in the taste and presentation.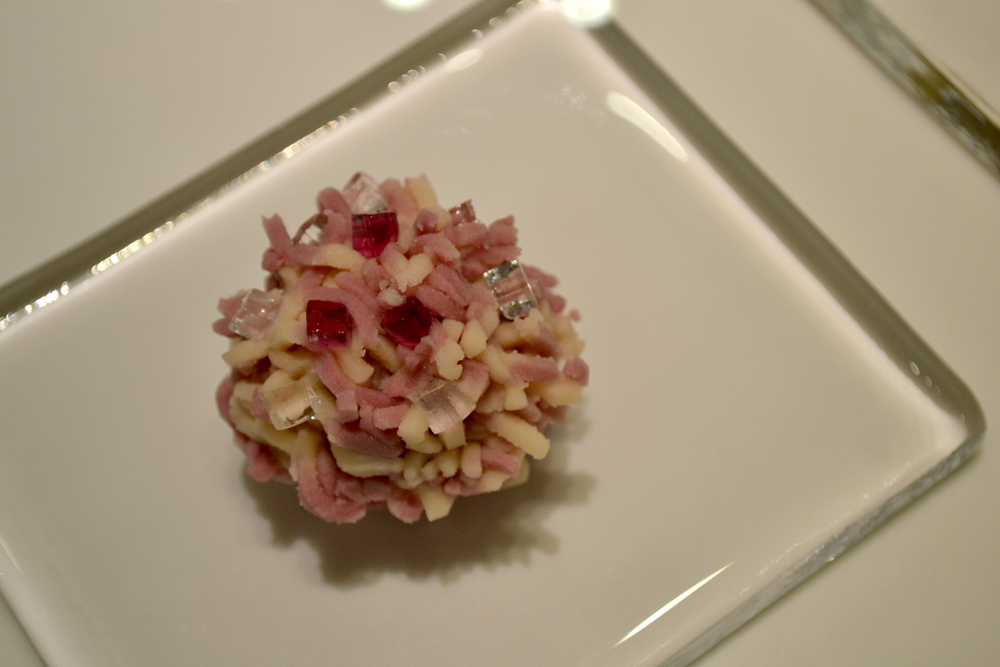 Beautiful sea anemone-like confection
Matching art to go with the pink confection, by Mr. Anzai. More info about the exhibition here (in Japanese, sorry)
The classic mini
yokan
logs look like Donald Judd pieces on your plate, enhancing the visual experience.
I stocked up on these pieces
The molds they use to create their crisp wafer-like 
monaka
 shells are not the usual smooth discs, but highly detailed sakura flowers.
With a hot cup of green tea, it's easy to be transported to a very luxurious place (even if it's my kitchen countertop in Berkeley). Just think, these are the same confections that the Imperial family and feudal lords used to eat!
Small totes are wildly popular in Japan, these are emblazoned with the Toraya logo
Toraya always have new and seasonal items with wrapping to go with every purchase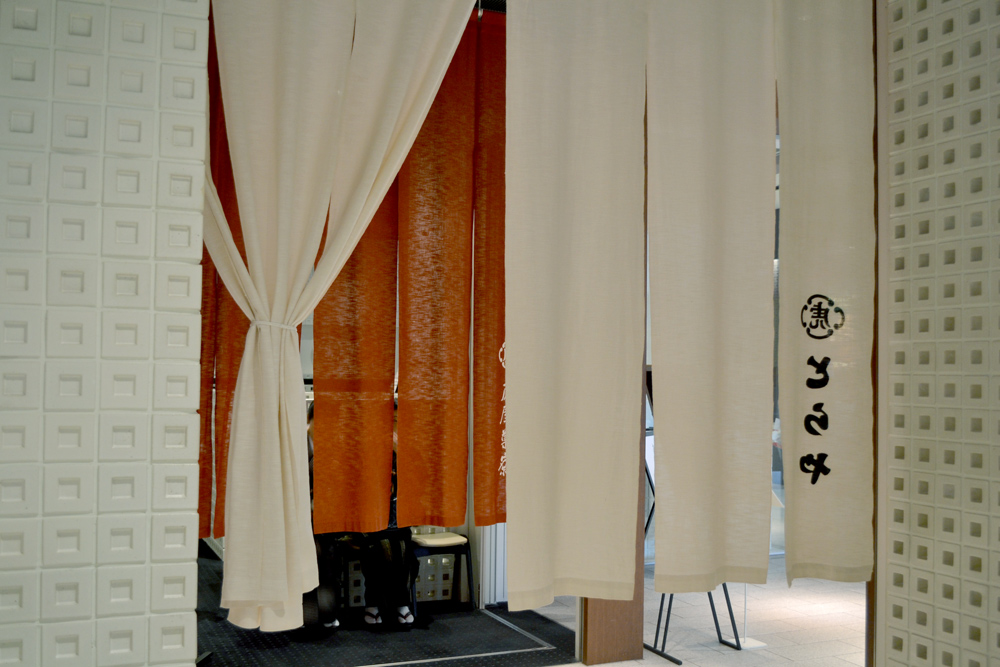 Simple noren curtains
Browsing and making a purchase at Toraya allows you to experience the pinnacle of service in retail. The staff is polite, attentive but not annoying, willing to tell you about everything in the store, great at wrapping and enthusiastic about their sweets.
Until next time!