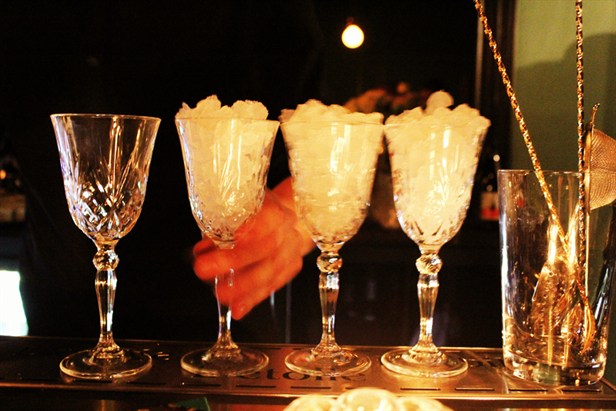 A new cocktail bar opened in Copenhagen in the spring of 2012.
The creation of the bar had been in the making for years. The owner is a friend of mine, who is an impressively ambitious and creative entrepeneur building bars around town with finesse and style. As soon as he mentioned the theme of his new bar, I was on board.
I ended up designing the visual identity, menu cards, business cards, website, interior mood boards and more.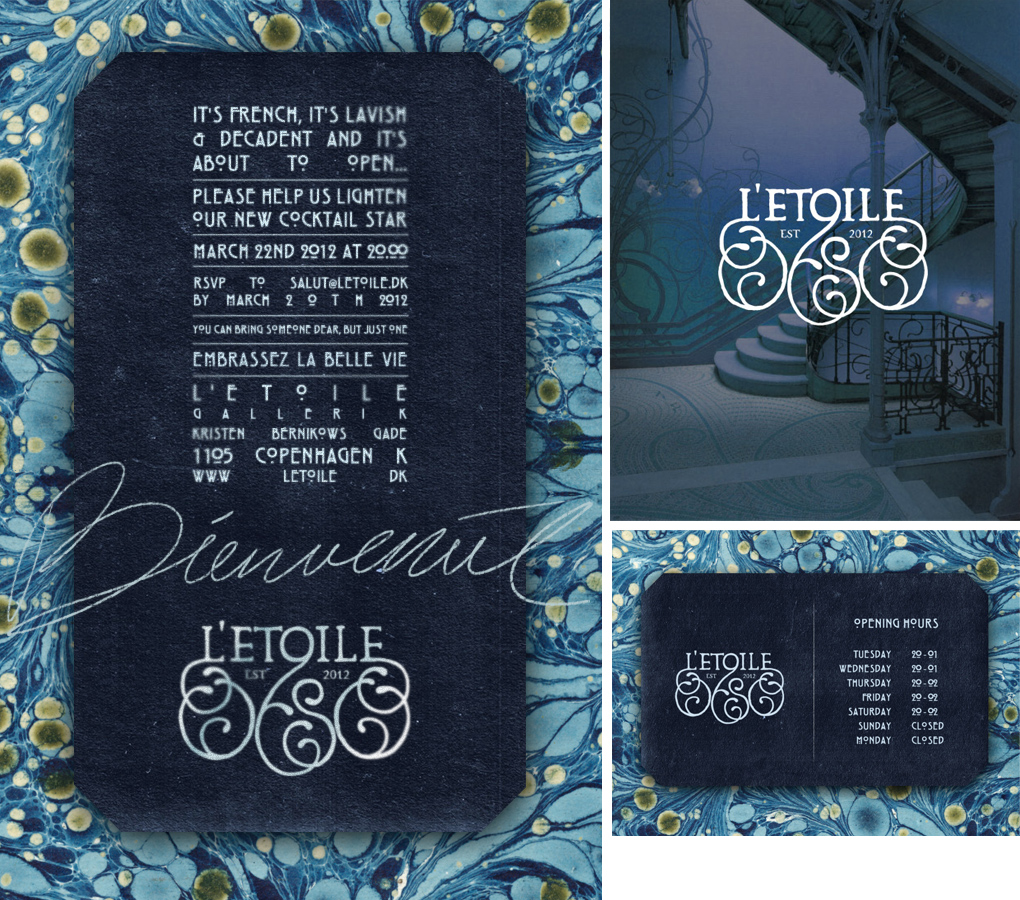 L'Etoile means "the star" in French and it is indeed a star-struck bar -- a stylish hideaway where you can take friends for a pre-clubbing cocktail to get your buzz on.
The identity is inspired by the art deco and art nouveau movements that emerged in Europe during the turn of the 20th century.
Sketches & scratches.
The menus are made of vintage Italian handmade marbled paper, which we found in the back of an old bookbinder's storage room close to the castle of the Danish Royal family.
Such history. The cards are bound with the unique pieces of paper in matching leather and imprinted with real gold. I spent three hours in that backroom just picking out marbled paper to match up with coloured leather, but it was worth it.
Each menu is unique as each piece of paper is one of a kind (and now we've used it up, ha).
The decadent interiors feature a long brass cocktail bar, golden walls and handmade sofas in exclusive metallic fabric. In the bathrooms you'll find vintage French sinks with brass piping, and reprinted wallpaper from restored vintage designs .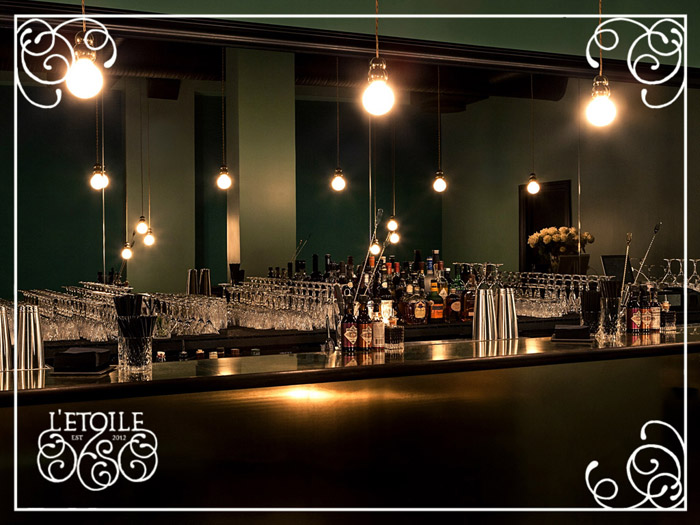 Lots of vases filled with freshly cut flowers.
The balance which the interior designer aimed for (I didn't do the interiors), was to combine the vintage feel with a modern, sleek, almost industrial Berlin bar-approach. Which means to not fill the room with old antiques and ancient clutter and crap -- but to go more for an architectural vibe with clean lines.

I like the colour called "Egyptian Green" on the walls.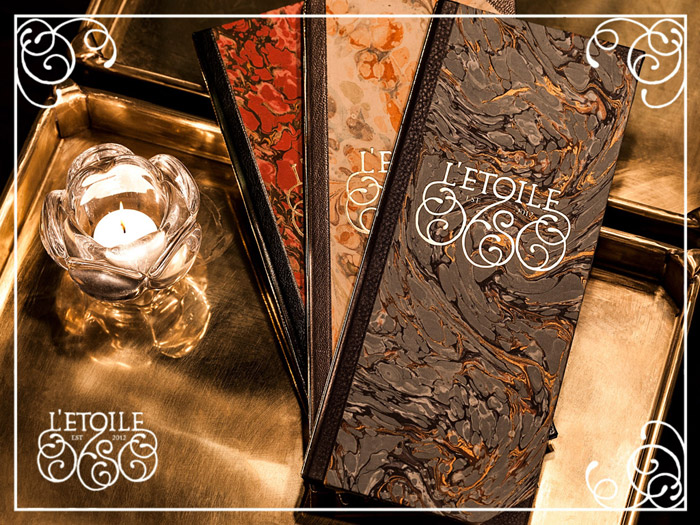 The tables consist of brass trays fitted onto sturdy floor pillows. Great if someone knocks over a drink -- nothing lands on your precious Christian Louboutins.

Old school twisted wires covered with fabric for that turn of the century look.
Since L'Etoile is a bar where you go with friends just to have fun and not get heavily intoxicated or score loads of chicks, it also takes pride in serving well-made non-alcoholic drinks besides the real stuff. Great if you have that big office meeting at 8am next morning but still want to sip and hang a little longer before dragging your feet home.
French style:
Dessert in a glass!
L'Etoile also serves its own tea blends, macarons and real caviar if your stomach craves more than just alcohol.
The "Licorice Red" contains gin, redcurrant and licorice powder. The drink features a classic Danish licorice pipe (vintage candy).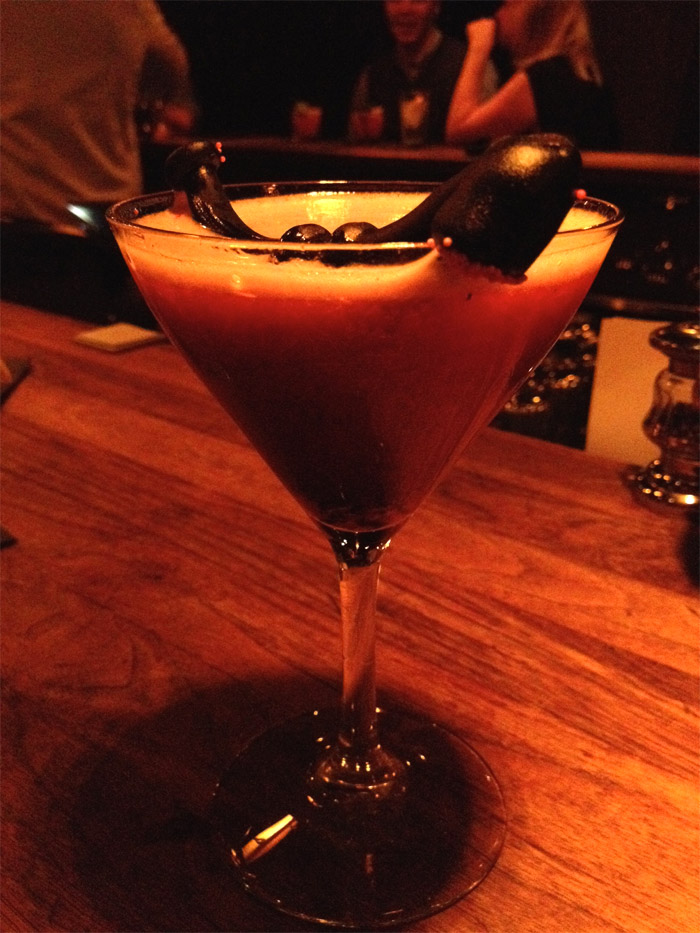 SO good! (we Danes love licorice in everything)
Black & White. A strong gin based, cream featuring bomb, with two olives.
Pictures from the opening party: a mixture of party girls, celebs and friends & family.
All glassware is old style crystal and not boring standard glassware.
It literally brings an element of decadence and slight romance to the table.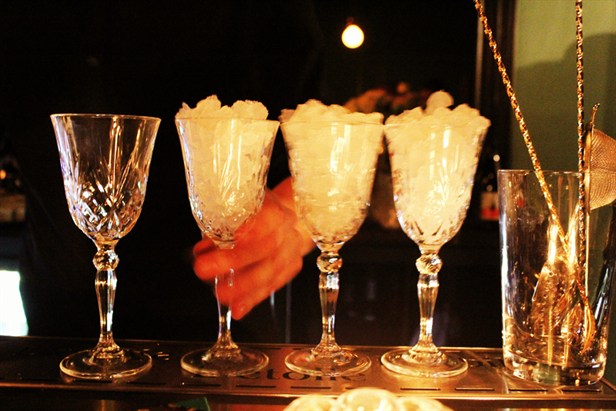 For your next trip to Copenhagen, please come visit L'Etoile!
L'ETOILE
Galleri K, Kristen Bernikows Gade
1105 Copenhagen, Denmark
T: +45.33.91.01.20